How to choose Smart LED TV for Home 
Posted by INTEX TECHNOLOGIES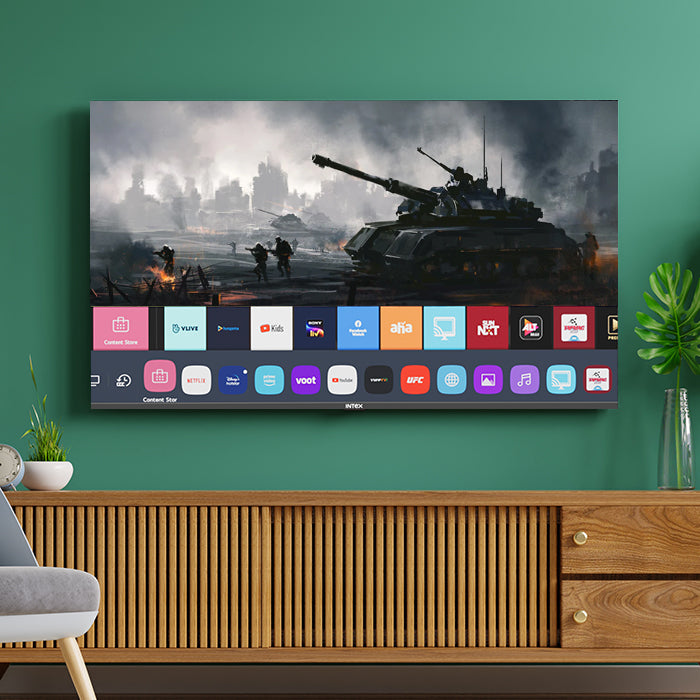 Introduction  
If you want to try something new, a smart LED TV is a good option. When selecting a smart TV, there are several variables to consider. This article will assist you in determining which models are the greatest and how they differ from one another by comparing their features and pricing.  
Visual Quality 
When looking for the cheapest LED TV, this is one of the most crucial factors to consider. In general, larger displays with higher resolution (more pixels per inch) produce superior image quality. Looking around your room and thinking how far away from a wall or window it will be situated to ensure that any glare from lights outside does not damage the picture quality is the best approach to choose which size is ideal for you.  
The number of pixels displayed on screen at once is referred to as resolution; the greater this number, the clearer and sharper your visuals will appear.  
Sound Quality  
Sound quality is important when it comes to choosing a smart led TV. If you are not sure, ask the salesperson for help. The sound has to be good enough for you to enjoy watching your favourite shows or movies on it and also have enough bass so that the music in your room. If you want to purchase an external speaker system (such as a sound bar), make sure that your TV is compatible with it by checking the compatibility list online before doing so.    
Connectivity  
If you have a smart TV or HD 4k Tv, it's likely that your box supports HDMI. This is the most common connection used to connect TVs with HDMI ports to other devices like computers or game consoles.  
 If your TV has an Ethernet port, then it will allow you to access the internet using Wi-Fi or wired connections (such as fast ethernet) that are long enough for streaming content from Netflix or Hulu Plus without needing an extra router in order for them all work together at once.  
There are many factors to take into account when choosing a smart TV.  
First, you need to consider the cost of your purchase. The price range for TVs varies widely depending on their features, Intex has got it covered for you. We have wide range of smart TVs at affordable price and advanced technology  
You can choose from the various range of models available...  
Conclusion  
All in all, there are many factors to consider when choosing a cheapest smart TV. If you're looking for an affordable option, it might be worth considering a compact model that doesn't offer the same features as its more expensive counterparts. The best way to decide which model is right for your needs is by doing research on their specifications and reading reviews from other consumers who have purchased these products before purchasing one themselves!  
Collection 2019
Sale 70% Off
Title for image