The Best Value TWS Buds on a Budget under 3000
Posted by INTEX TECHNOLOGIES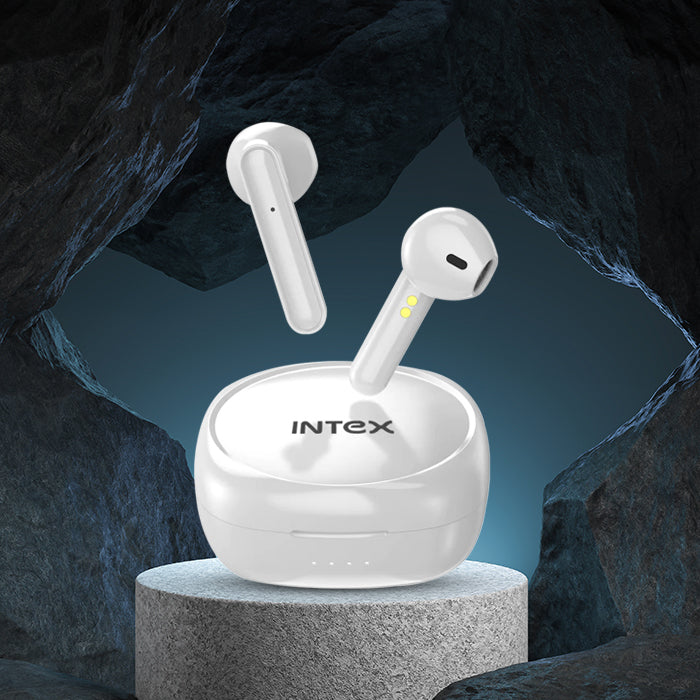 The way we listen to music while on the road has been completely transformed by wireless earbuds. They allow us to roam about while listening to our favourite music because there are no cords to tangle. Particularly True Wireless Stereo (TWS) earbuds have grown in popularity because of its comfort, portability, and simplicity of communication. Here are some considerations to make while shopping for the best TWS under 3000.  
What You Need to Know
In the first place, check for TWS earbuds that are within your price range. There are many options on the market, and purchasing a good set of TWS earbuds won't break the budget. It is possible to obtain high-quality sound and features at very reasonable prices from several reputable brands. Set a budget before making a purchase decision and stick to it. 
Take the TWS earbuds' battery life into account. Ideally, they should include a charging case that allows for additional charging cycles and a battery life of at least 4-5 hours. This ensures that you can use them for extended periods without frequently charging them. 

Key points to consider while buying TWS Buds:

The sound quality is another crucial consideration
Choose earbuds with a nice blend of treble, midrange, and bass. A crucial factor in selecting TWS earbuds online is comfort. For a snug and comfortable fit, look for earbuds with a variety of ear tip sizes, which is crucial if you intend to wear the earbuds for an extended period of time. Uncomfortable earbuds can even cause discomfort over time.  
Be sure to check out the TWS earbuds' connectivity options
Look for earbuds with Bluetooth 5.0 or above for a more dependable and consistent connection. Some earbuds also have simple speech assistant communication, like Siri or Google Assistant. 
Make sure you keep these things in mind when shopping for TWS earbuds, and select the pair that best meets your expectations and price range. Despite tight budgets, you won't have to compromise on sound quality or functionality. 
Some brands are known for providing the best sound quality and affordable prices; one of those is Intex and their TWS earbud range, which provides a portable and practical method of listening to music while traveling. 
In every area, sound quality, battery life, comfort, and connectivity are of prime importance. When it comes to the best TWS for under 3000 rupees, Intex has a lot to offer.
In Conclusion, TWS earbuds provide an easy and portable way to listen to music while on the road. These are fantastic options for music fans on a budget because they offer enhanced connectivity choices, greater battery life, and cutting-edge sound characteristics. While purchasing TWS earbuds, you should consider factors such as fit, comfort, and compatibility to get the best value for your money.  
Invest in Intex's TWS earbud range to enjoy the best TWS for under 3000 rupees. Intex's TWS earbuds are portable and practical, providing a portable way to listen to music whilst traveling.
Collection 2019
Sale 70% Off
Title for image