Overview
Specifications
REVIEWS
Overview
2616 TUFB 4.1 CH 55W Multimedia Speaker
A Bluetooth party speaker which gives powerful 55W electric output and produces thundering sound is controlled by an IR remote with exceptional accessibility and an LED display. Bluetooth connectivity with a 10m range and hassle-free multi-port connectivity are both options for connecting to several devices.
Strong Power Output
55W (15W + 10W x 4)
Massive 55W is all you need to provide a fantastic sound experience in your home. It uses the power to create a signal, which is then replicated as a thumping sound.
Fully Functional Remote Control
Have complete control over your listening experience with a Fully-functional IR Remote and LED Display that enables you to use every feature with just a tap of your finger.
Recording from AUX, BT & FM to USB
Record the sound with multi-slot availability. The presence of multi-slots makes it easier to connect with various ports such as a USB Cable or AUX Cable.
TF/USB/FM/AUX & BT
A hassle-free multi-portal connectivity with several ports such as TF, USB, FM, Bluetooth and AUX.
Bluetooth Connectivity V5.1 With 10m Range
It has v5.1 Bluetooth connectivity with a 10m range, allowing you to enjoy the music even from a distance.
Specifications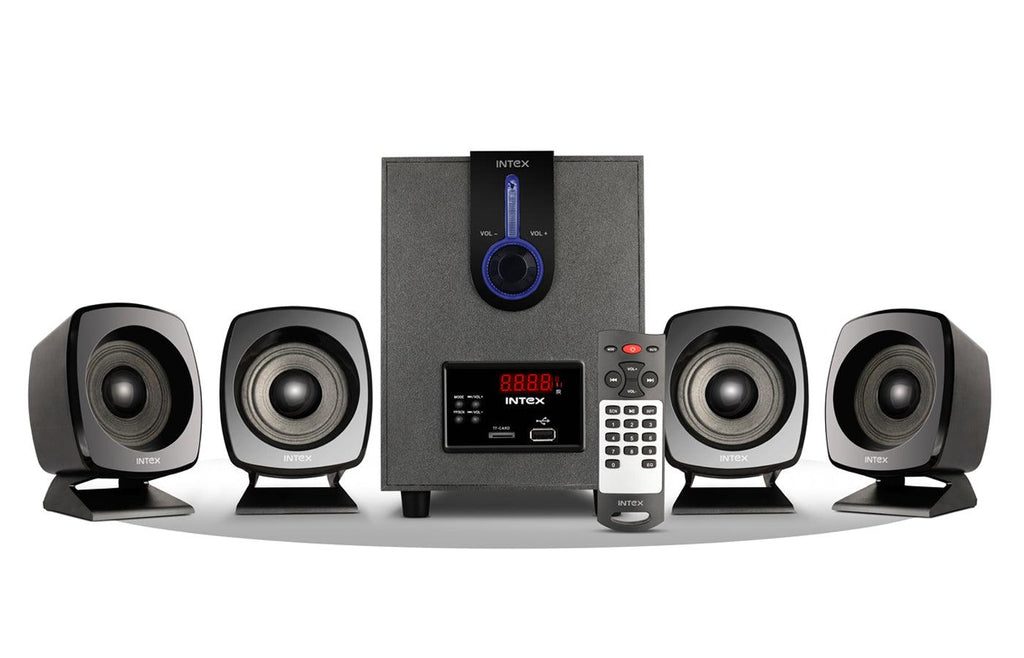 55W (15 W +10W x 4) Power Output
Driver Size Main Unit : 10.16 cm (4"") Satellite : 6.35 cm (2.5"") x 4
Bluetooth Connectivity V5.1 With 10m Range
Record your Musical Sessions
Control Your Music with Fully Functional IR Remote
Power Support with SMPS
Multi Playability of Aux, USB and Bluetooth
USB Support of 32 GB
Analogue Control of Volume , Bass
Rejoice the Akashvani Days with Inbuilt FM on the Go
Immersive Glowing Lights with Music
Service Warranty of 12 month
12 Months Service Warranty
REVIEWS
FAQs
1. What is the total sound output for the 2616 TUFB?
The total sound output for the 2616 TUFB is 55W.
2. Does the 2616 TUFB have Bluetooth connectivity?
The 2616 TUFB has v5.1 BT connectivity with 10m range.
3. Which connectivity modes does 2616 TUFB support?
The 2616 TUFB supports USB, BT, and AUX modes of connectivity. It has an in-built FM radio and the ability to record your music sessions.