Overview
Specifications
REVIEWS
Overview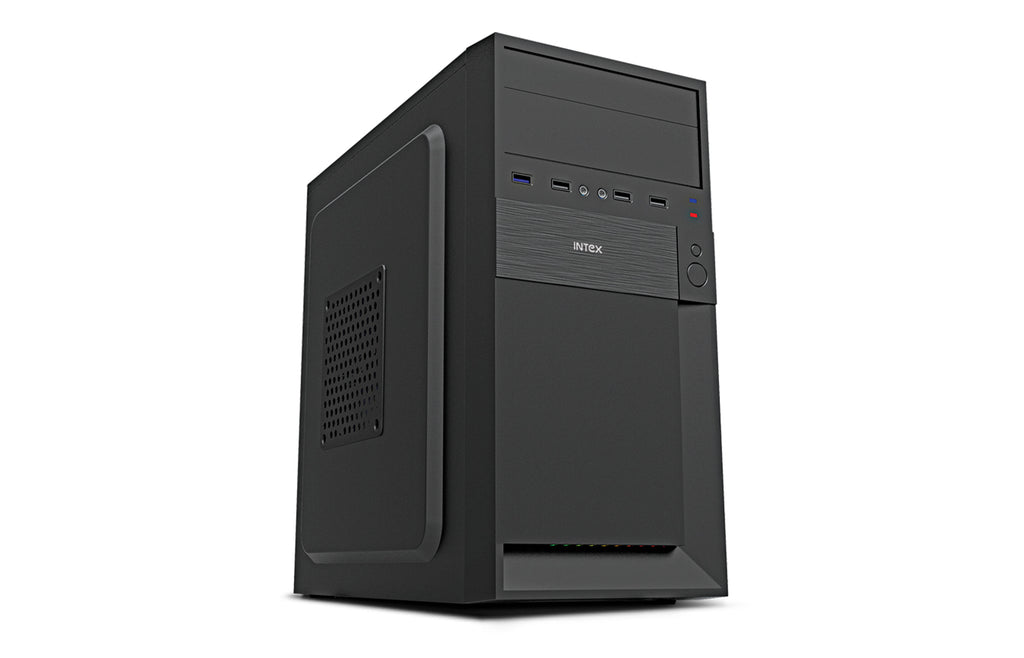 With a stylish and trendy design, this cabinet is fully compatible with P4 series ATX/Mini ITX motherboards. Featuring two internal hard drive bays, it comes with a cooling CPU/PCI graphic heat vent.
Specifications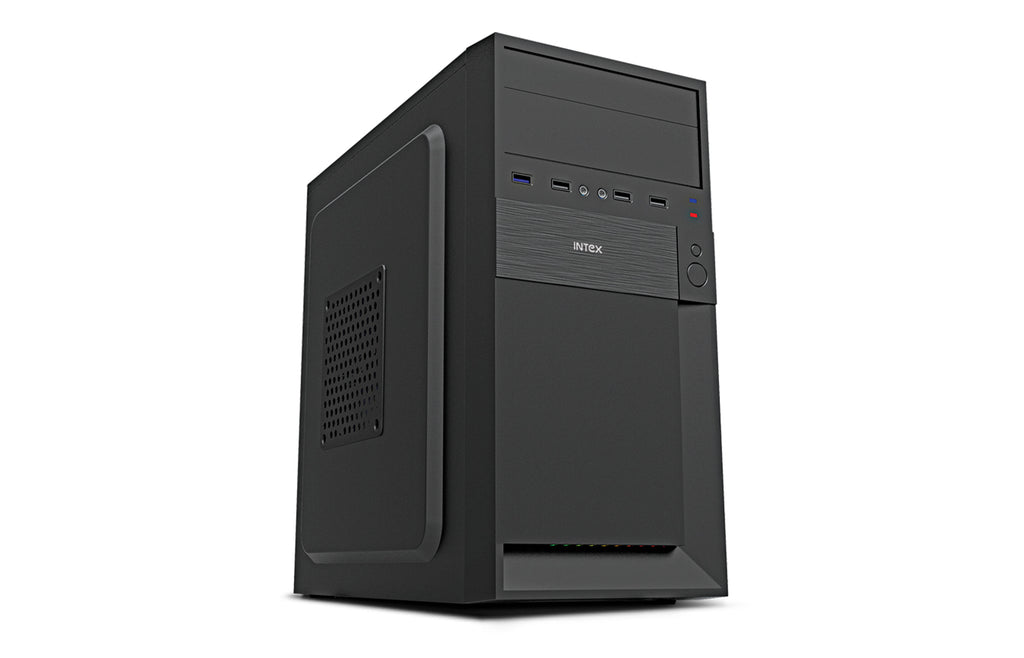 Heavy Duty and Sturdy Cabinet with SMPS
Motherboard Compatible P4 Series ATX / Mini ITX
2 Internal 3.5" Drive Bays
Power supply of TECHNO 450 20+4PIN
CPU/PCI Graphics Heat Vent For Efficient Cooling
Front Premium Sleek Panel
24 Months Seamless Service Warranty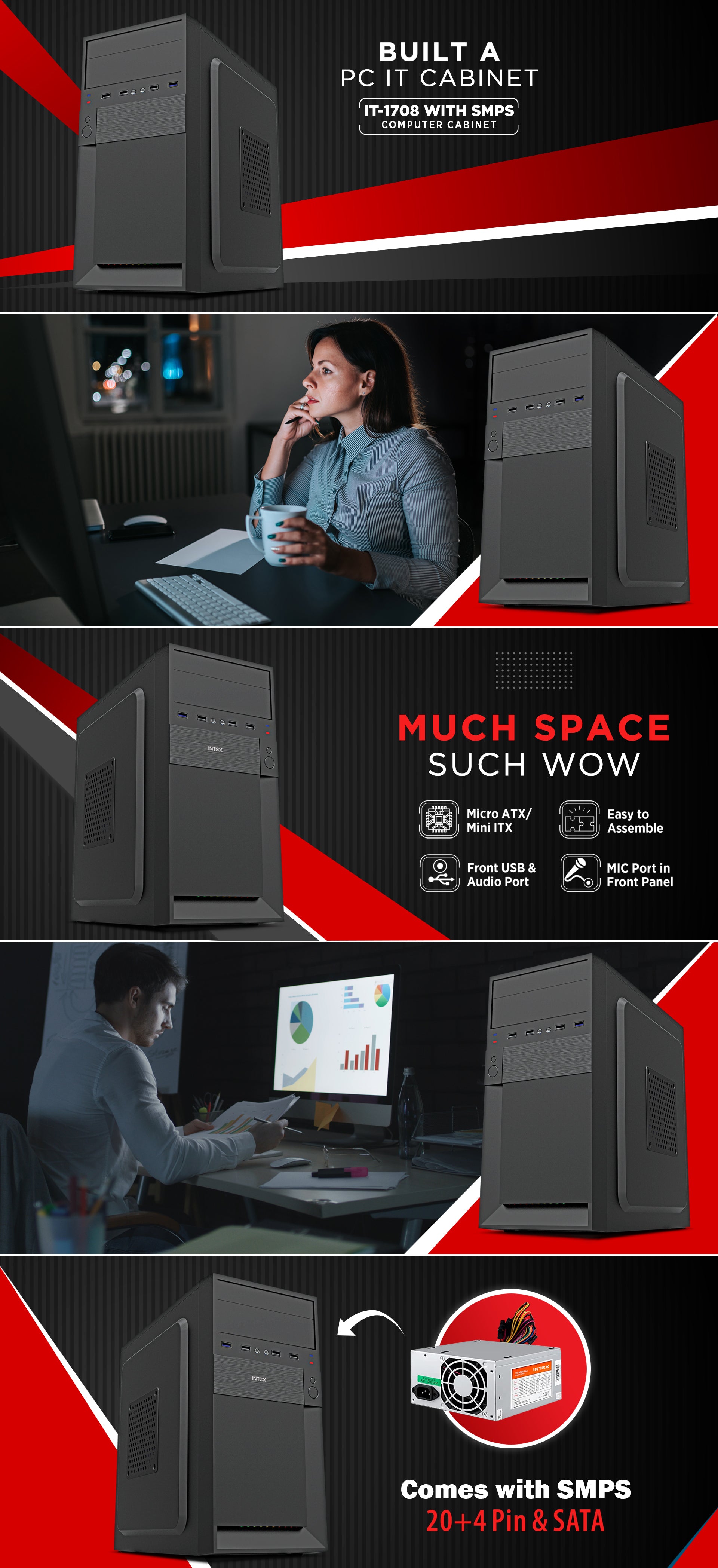 FAQs
1. With which motherboards is the IT-1708 compatible?
It is compatible with the P4 Series ATX and Mini ITX motherboards.
2. Does it have any hard drive bays?
Yes, it has 3 internal 3.5" hard drive bays.
3. Is SMPS included with this cabinet?
Yes, this cabinet has SMPS included.
4. What kind of heat vent system does it have?
This cabinet has a CPU/PCI Graphic Heat Vent.
5. Does this cabinet manufacture in India?
Yes, this cabinet is manufactured in India.