Overview
Specifications
REVIEWS
Overview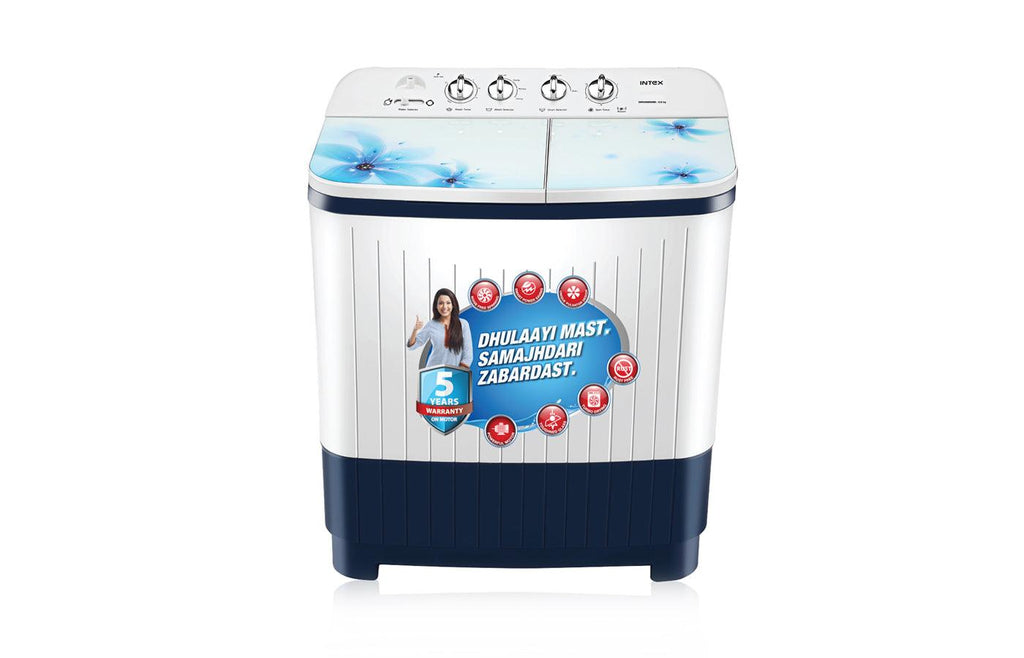 Semi-automatic Machine with Separate Washer and Dryer to Save Water
Huge 8.5kg Wash Capacity
Magic filter to effectively trap dust and dirt
Water level adjuster using slider
Air Jet Dry Technology to remove moisture from clothes
Noise free spinning for silent wash
Rat Away technology: Completely packed design for protection of wiring
Anti Corrosive Rust Free Body
Powerful Motor with Temperature Over Protection
5 Year Warranty on Motor
Specifications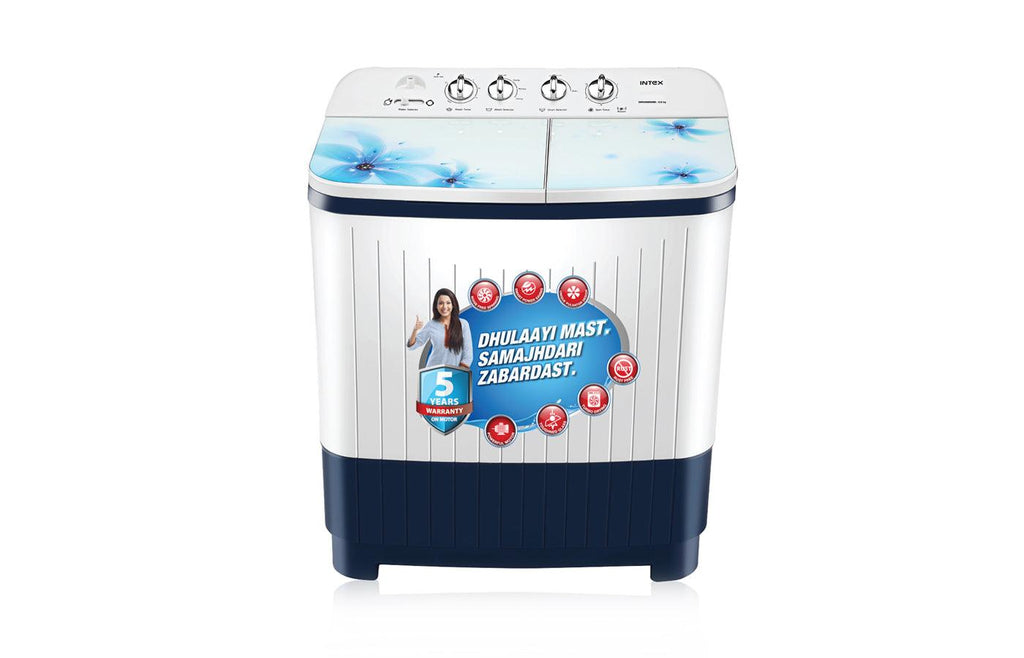 Stylish Toughened Glass with Smooth Closing Lids
Semi-automatic Machine with Separate Washer and Dryer to Save Water
Huge 8.5kg Wash Capacity
Magic filter to effectively trap dust and dirt
Water level adjuster using slider
Air Jet Dry Technology to remove moisture from clothes
Noise free spinning for silent wash
Rat Away technology: Completely packed design for protection of wiring
4 Wash Programmes with Soaking for better cleaning
Anti Corrosive Rust Free Body
Powerful Motor with Temperature Over Protection
Unique Pulsator Design
5 Year Warranty on Motor
REVIEWS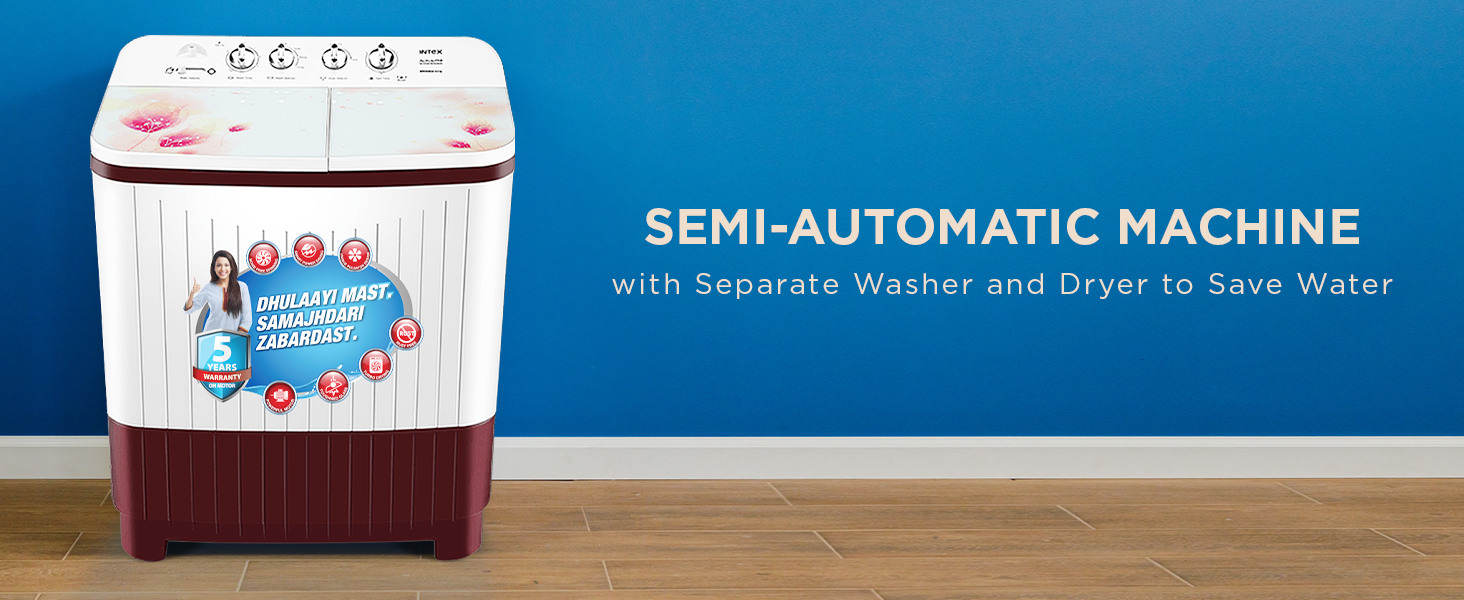 FAQs
1. Is this a fully automatic or semi-automatic washing machine?
This is a semi-automatic washing machine with a separate washer and dryer to save water.
2. What is the maximum load this washing machine can carry at one time?
The maximum load-bearing capacity of this washing machine is 8.5kgs.
3. What are the special features of this washing machine?
This washing machine has 4 wash modes with soaking for better cleaning, the Air Jet Dry Technology to remove moisture from clothes. It has a completely rust proof body. It has a magic filter to effectively trap dust and dirt. It has a unique pulsator design and spins noiselessly for silent wash cleaning.
4. Does the motor have any warranty?
The motor has a 5-year warranty.