Overview
Specifications
REVIEWS
Overview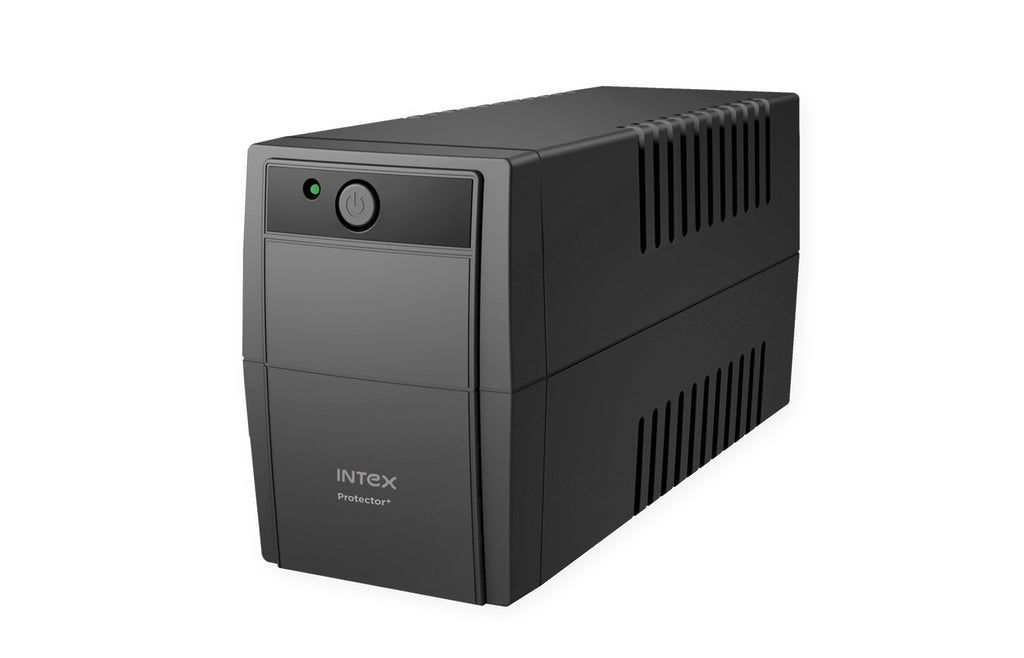 This UPS has a massive power capacity of 390W and produces less than 40db noise level. It has 3 output sockets and provides battery backup up to 15 minutes for 1 PC. The transfer time is 5-10ms and it comes with a 2-year warranty with 1 year warranty on battery.
Specifications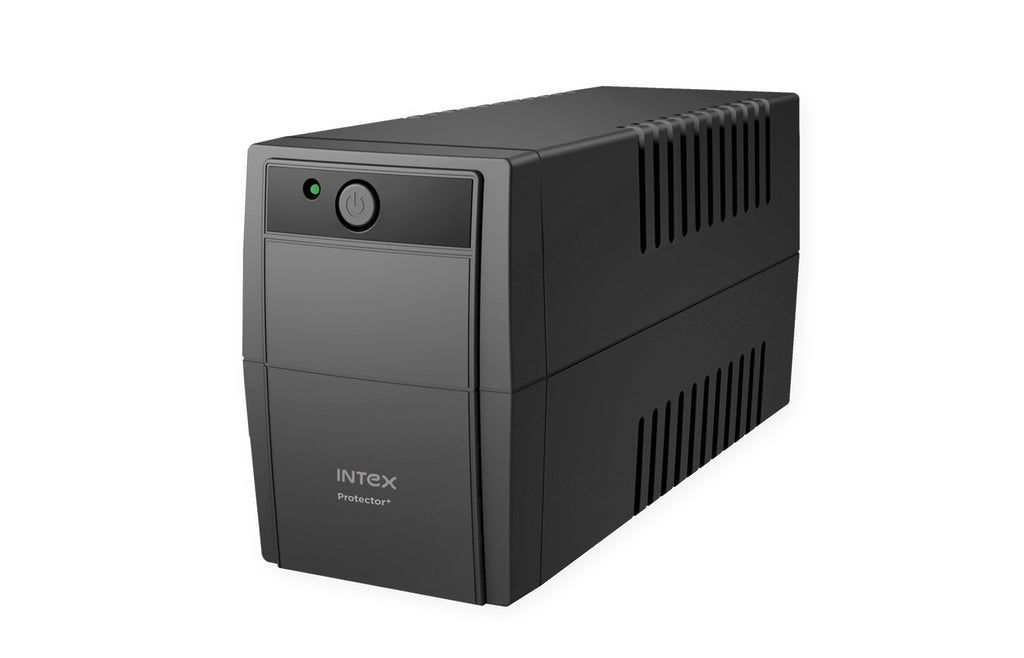 Massive 390W Power Capacity UPS
Less than 40dB Noise Level
3 Output Sockets
15 mins Battery Backup for 1 PC
Excellent microprocessor control guarantees high reliability 
Typical 5-10ms Transfer Time
4 hours up to 90% capacity ​​Typical Recharge Time
2 YEAR (One year on battery)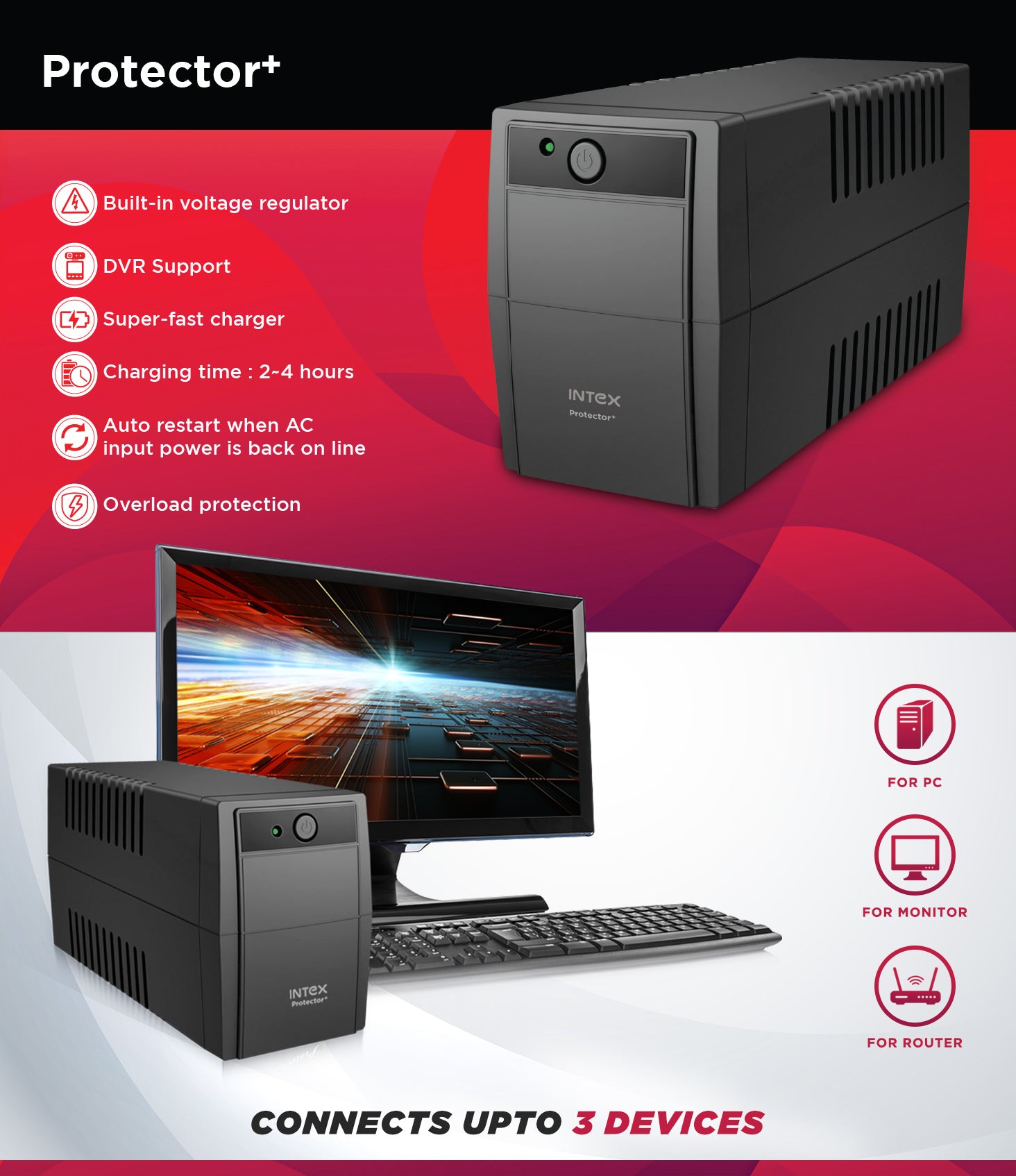 FAQs
1. What is the transfer time for the UPS Protector+?
The transfer time for the UPS Protector+ is 5-10ms.
2. In how much time does the UPS Protector+ gets fully charged?
The UPS Protector+ gets 90% charged in 4 hours.
3. What is the warranty on this product?
The UPS Protector+ has a warranty of 2 years with a 1-year warranty on the battery.
4. What is the battery backup for this UPS?
This UPS provides a 15 minutes battery backup for 1 PC.