What Are the Loudest Bluetooth Speakers and Why Should I Buy It
Posted by INTEX TECHNOLOGIES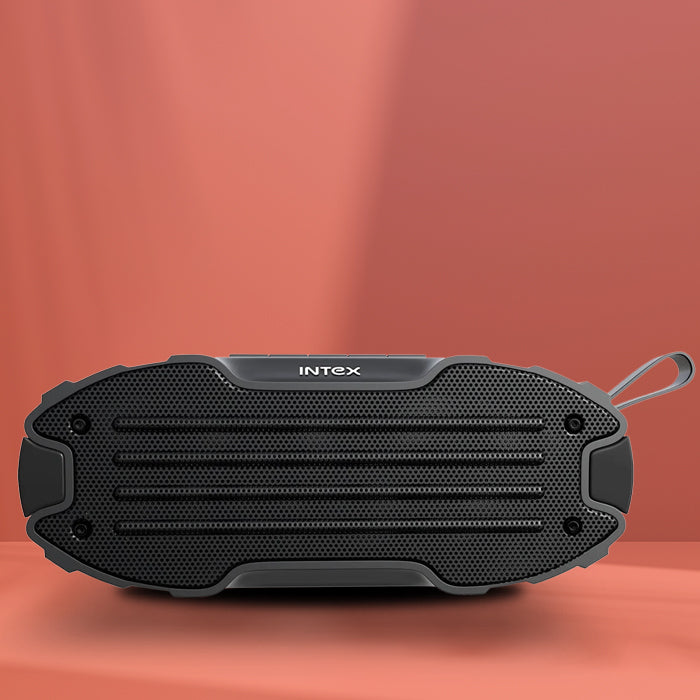 Over time, BT speakers have grown in popularity as they provide a practical way to listen to music while on the road. Without the use of cords or electrical outlets, Bluetooth speakers can deliver excellent sound wherever you are—be it at the beach, while camping, or during a heavy party. But you might be wondering what the loudest BT speakers are and why you should buy one if you're seeking a speaker that can truly crank up the volume.
 Loudest Speaker
The loudness output of BT speakers is commonly measured in decibels (dB). The speaker can be louder by having a greater dB rating. While numerous BT speakers on the market can provide great music, some stand out for having the capacity to produce audibly deafening volumes. These speakers are ideal for playing loud music in your room or for outdoor events and huge parties. The one from Intex is Beast 10000, which gives you 160W output and magic music from its sound speakers.
 Why Should I Buy It?
There are several reasons why you might want to invest in the loudest speaker you can find, aside from the apparent advantage of having a speaker that can play music at a higher volume. Here are a few examples:
More Power: Louder speakers often need more power to operate, as the name implies. This means that larger batteries are frequently found in the loudest BT speakers, which can result in longer playtime than smaller, weaker speakers.
Improved Sound Quality: While volume is crucial, sound quality is not solely dependent on volume. Larger drivers and more sophisticated audio processing are frequently found in louder speakers, which can produce clearer, more detailed sound. The Intex Beast 10000 has the best drivers; they are 6.5" dynamic and have a 2.5'' satellite unit, giving you the audio that creates unforgettable moments. 
Versatility: A loud BT speaker can be used in a range of situations, from outdoor activities and camping excursions to parties and celebrations. A powerful BT speaker might be a terrific purchase if you enjoy being outside and want to take your music with you. 
Convenience: BT speakers make it possible to play music wirelessly from your phone or other devices, which is tremendously convenient. With the added advantage of being able to fill a big room with sound, a loud BT speaker may offer all the ease of conventional Bluetooth speakers. 
It's crucial to remember that not all BT speakers are the same if you're looking for the loudest one. Certain speakers may boast high dB ratings, yet the sound quality may degrade with distortion or muddiness at high volumes. When making a purchase, it's crucial to read reviews and conduct further research to ensure that the speaker you select has a high-volume range and produces high-quality sound. 
The size and portability of the speaker are additional factors to consider. Larger drivers and more power are frequently needed for louder speakers, which can lead to a bulkier and heavier design. It's crucial to pick a speaker that is yet somewhat portable and simple to carry if you intend to use it while on the go. The best example can be the Intex beast 1003 Bluetooth speaker which gives the experience of a sleek design but powerful sound.  
A powerful BT speaker can be a smart investment for businesses or event organizers in addition to the advantages already highlighted. A loud BT speaker can deliver high-quality sound for a sizable crowd without the need for pricey sound systems or equipment rentals, whether you're planning a festival, wedding, or business event.
 There are numerous things to think about when selecting Bluetooth speakers, including the cost, size, and sound quality. However, a select group of manufacturers and products routinely rank among the loudest speaker and most potent on the market.
Collection 2019
Sale 70% Off
Title for image