5 Standout Features of Bluetooth Party Speaker from Intex
Posted by INTEX TECHNOLOGIES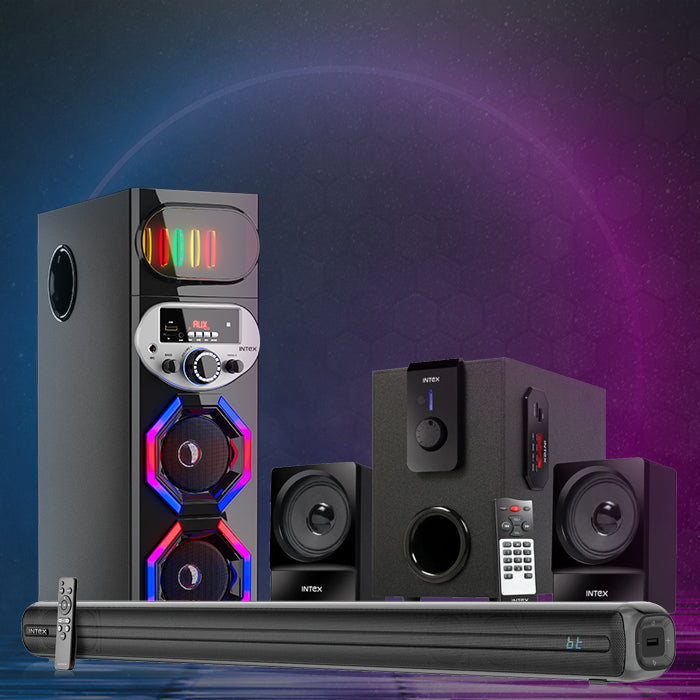 Are you ready to throw an epic party? Then you need the right tools to make sure your guests have an unforgettable experience. With the Intex Bluetooth Party Speaker, you can instantly turn any get-together into a real dance party. This speaker is packed with amazing features that will take your event to the next level and have your guests raving about it for weeks. These speakers may be used indoors and outdoors and have a variety of features that set them apart from conventional speakers. Bluetooth speakers remove the need for wires and connections by being able to connect wirelessly to a range of devices, making it simple to play music from any source.
These Bluetooth party speakers have five unique qualities that make them a perfect option for your upcoming event:  
Sound quality
When it comes to BT speakers, sound quality is one of the most important factors to consider. The Intex speaker has great sound quality, with clear highs and rich lows. The speaker also has a built-in subwoofer for enhanced bass. You can also adjust the EQ settings to get the perfect sound for your party.  
Portability
The portability of Bluetooth party speakers is another noteworthy quality. Many of the versions are portable and light, making them simple to carry anywhere. Some are even easier to move because they come with built-in handles or straps. This speaker is simple to transport wherever you go due to its compact size and even in the big size speakers, you will get trolly inbuilt which makes them easy to carry at any place.  
Design
When we talk about the design of an Intex speaker it should have a solid build so it can withstand being dropped or bumped also it should have a sleek and compact look that can fit and enhance your personality. Their BT party speaker has all of these features and more.  
Long battery life
You can continue the party all night long thanks to the long battery life of the Intex Bluetooth party speaker! You will not have to worry about your speakers dying in the middle of a party because some of them can run for up to 24 hours on a single charge.  
Wireless Connectivity
The versatility of Bluetooth speakers to wirelessly connect to a range of gadgets, including smartphones, tablets, and laptops, is one of its most important features. Due to the lack of connections and cables, it is simple to relocate the speakers and play music from various sources. This really boosts your demand for the outdoor party, so if you are looking to enhance your parties with the perfect sound features then their party speakers are the top options for you.   
Conclusion
In conclusion, anyone wishing to host a wonderful party or gathering should consider using Intex BT speakers. In contrast to conventional speakers, they include wireless connection, high-quality sound, a portable design, a long battery life, and many features that are guaranteed to make your event more enjoyable and convenient.
Collection 2019
Sale 70% Off
Title for image