Overview
Specifications
REVIEWS
Overview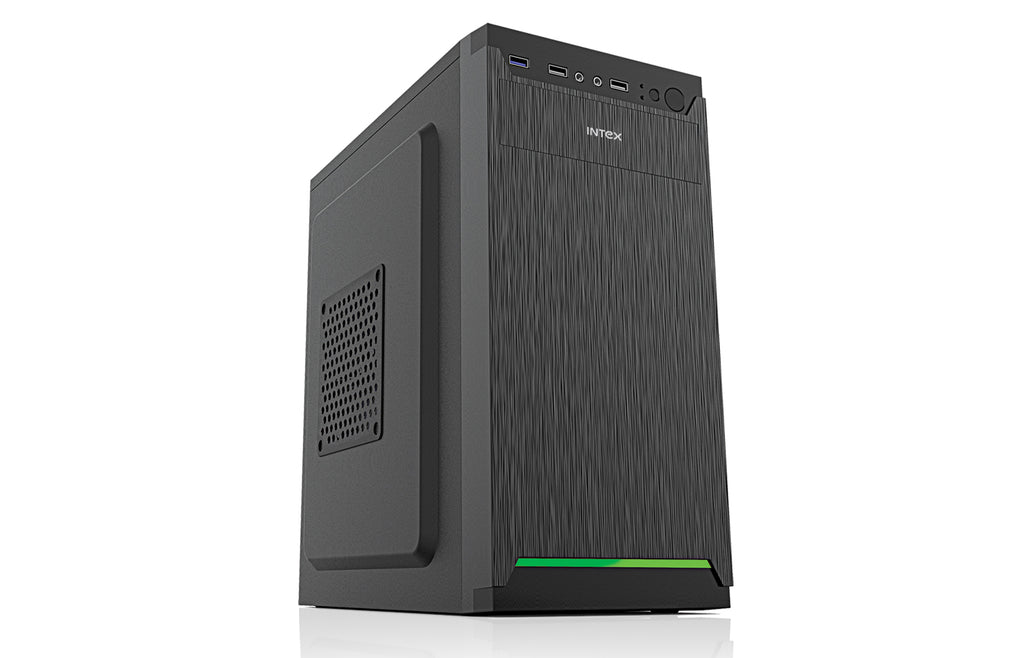 A premium cabinet manufactured in India is compatible with P4 series ATX/ Mini ITX motherboards and features two internal hard drive bays. With a sleek green strip of glowing light, it gives the device a stunning and youthful appearance and has a CPU/PCI graphic heat vent for effective cooling.
Specifications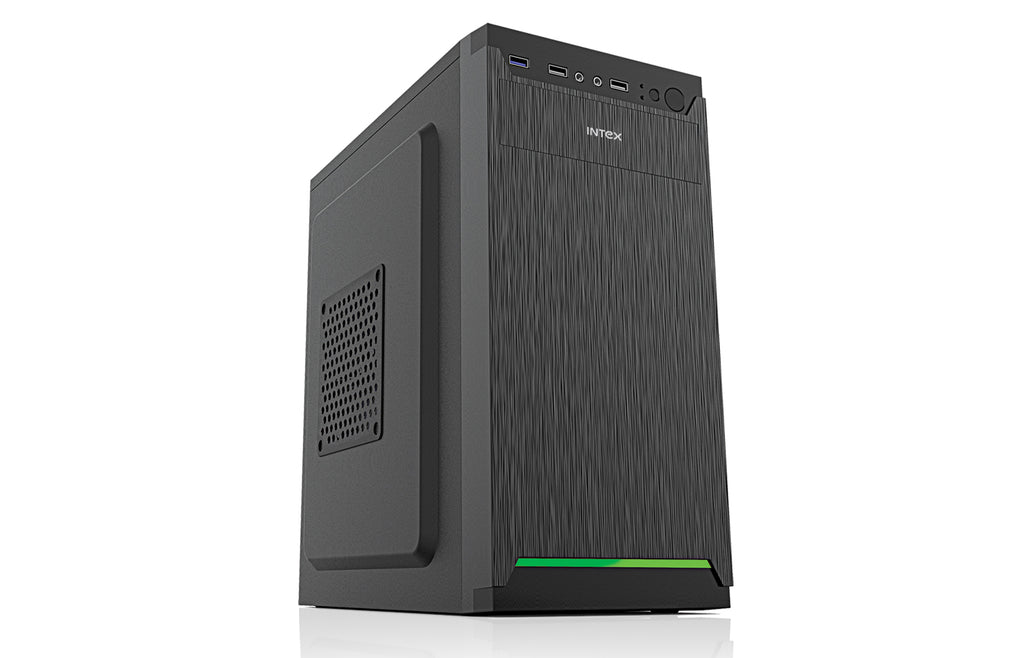 Heavy Duty and Sturdy Cabinet with SMPS
Motherboard Compatible P4 Series ATX / Mini ITX
Green Sleek Strip of Glowing Light
2 Internal 3.5" Drive Bays
Power supply of TECHNO 450 20+4PIN
CPU/PCI Graphics Heat Vent For Efficient Cooling
Front Embedded Mesh Panel
24 Months Seamless Service Warranty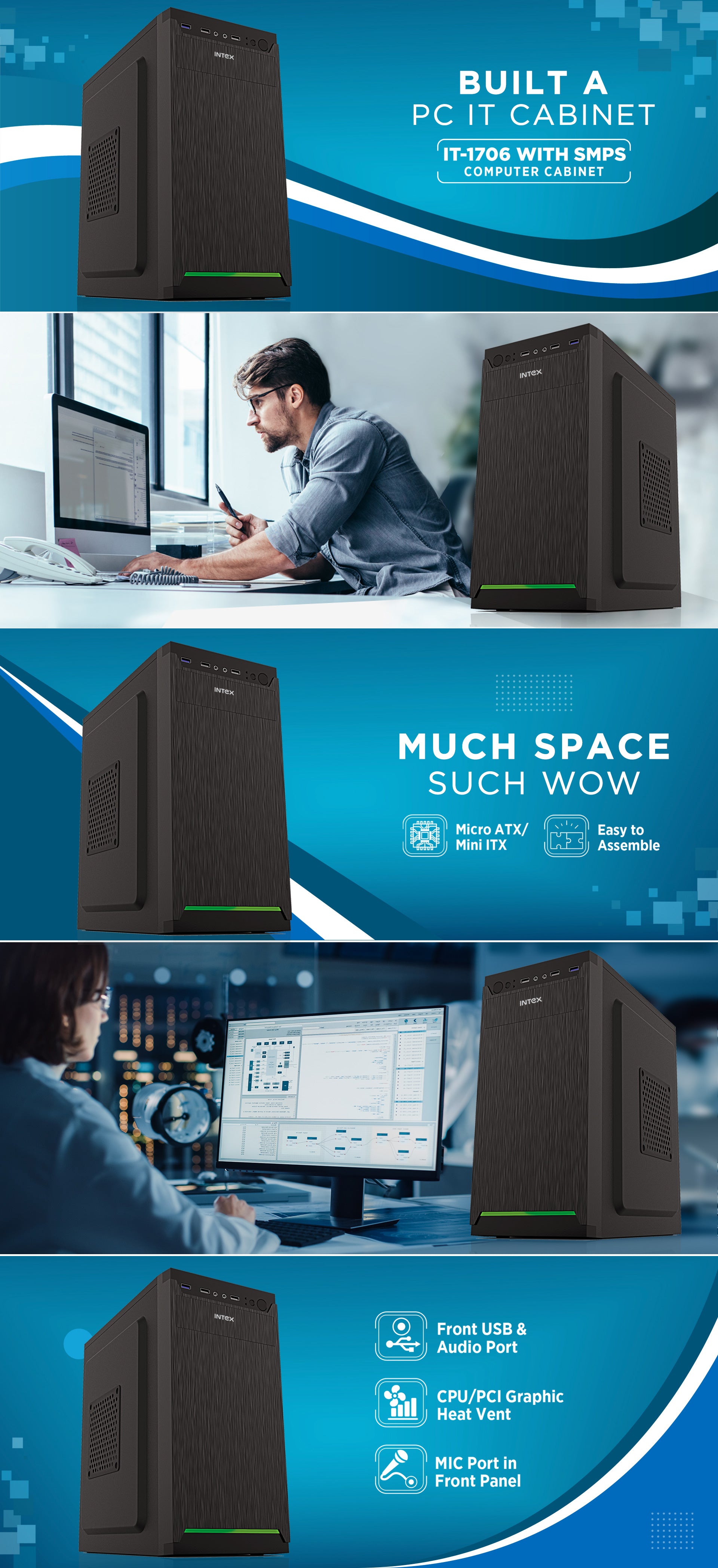 FAQs
1. With which motherboards is the IT-1706 compatible?
It is compatible with the P4 Series, ATX/ Mini ITX motherboards.
2. Is SMPS included with this cabinet?
Yes, this cabinet has SMPS included.
3. Does this cabinet have any hard drive bays?
Yes, it has 2 Internal 3.5" Drive Bays
4. What kind of heat vent system does it have?
This cabinet has a CPU/PCI Graphic Heat Vent.
5. Does this cabinet manufacture in India?
Yes, this cabinet is manufactured in India.