Overview
Specifications
REVIEWS
Overview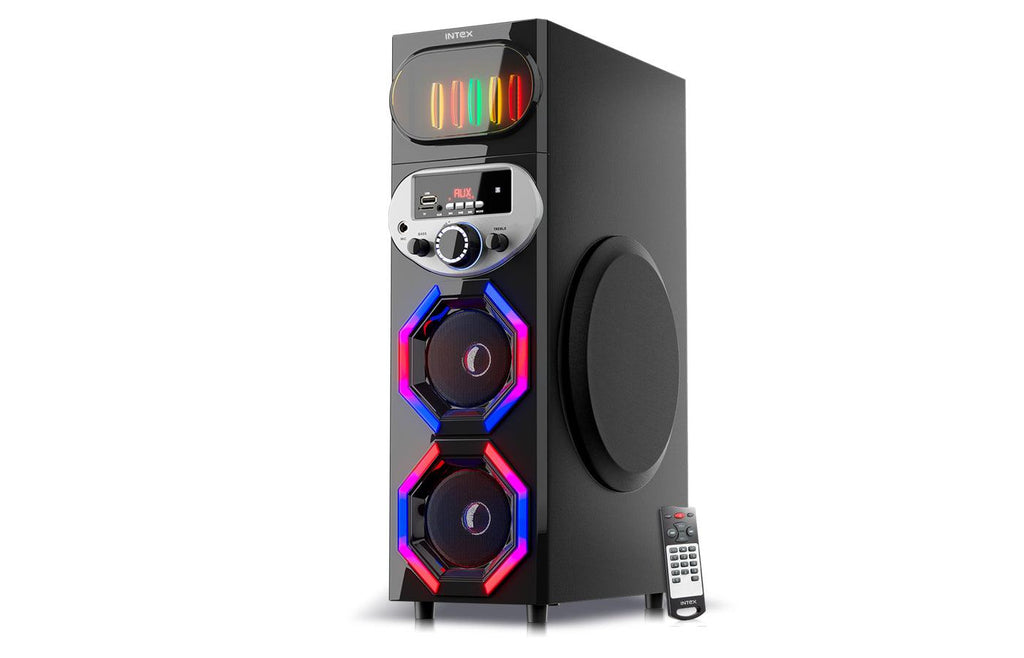 It's time to party full-on with the single tower speaker, TW-13504! With 8000W PMPO in a raw wooden cabinet and a powerful 80W sound output, this speaker will be your ideal accompaniment for all parties. It has a fully functional IR Remote to easily control your music and a bright LED display. It also allows you to choose your playing mode, be it Aux, USB, BT v5.1, or the in-built FM.
Specifications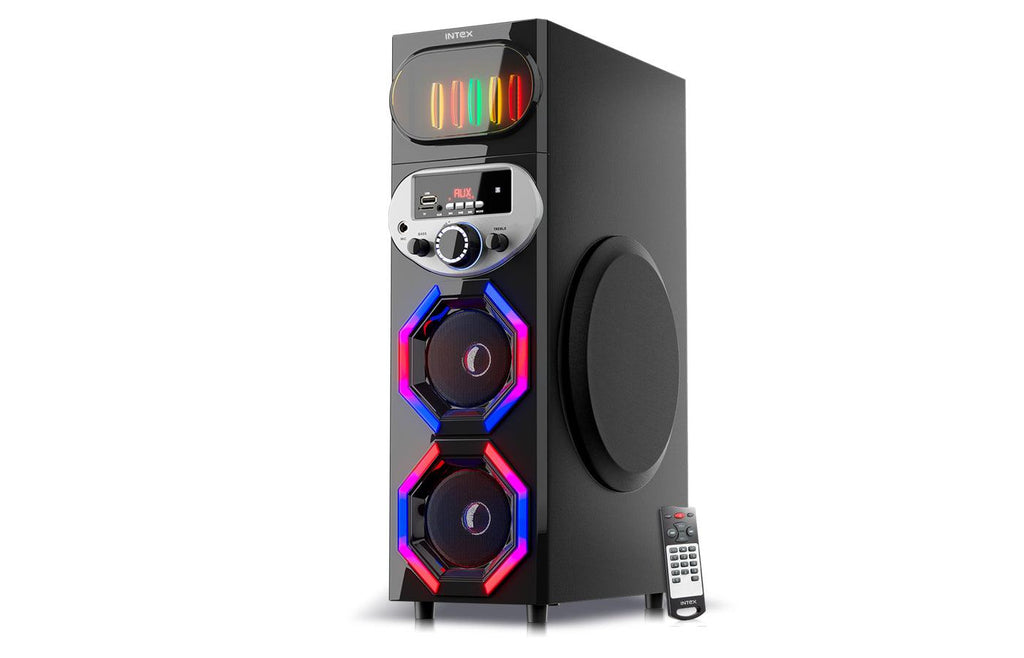 8000W PMPO in Raw Wooden Cabinet
80 W (40W + 20W*2) Power Output
Driver Size Main Unit: 16.51 cm (6.5") x2
Mid-Range Speaker: 10.16 cm (4") x2
Bluetooth connectivity v5.1 with 10m range
Control your music with a fully functional IR Remote
Multi playability of Aux, USB, and Bluetooth
USB Support of 32 GB
Analogue Control of Volume, Bass, Treble
Rejoice the Aakashvani Days with inbuilt FM on the go
Informative LED display
REVIEWS


FAQs
1. What is the sound output for the tower speaker TW 13504 TUFB?
The total power output for these tower speakers is 80W.
2. Can I connect these tower speakers using Bluetooth with my music device?
These tower speakers come with in-built v5.1 BT connectivity that has a 10m range.
3. Does it come with a remote?
The TW-13504 TUFB comes with a fully functional IR remote.
4. Through what all modes can I play music on these tower speakers?
These tower speakers allow one to play music using your Aux cable, Bluetooth, USB support of 32 GB, and it even has an in-built FM radio.