Overview
Specifications
REVIEWS
Overview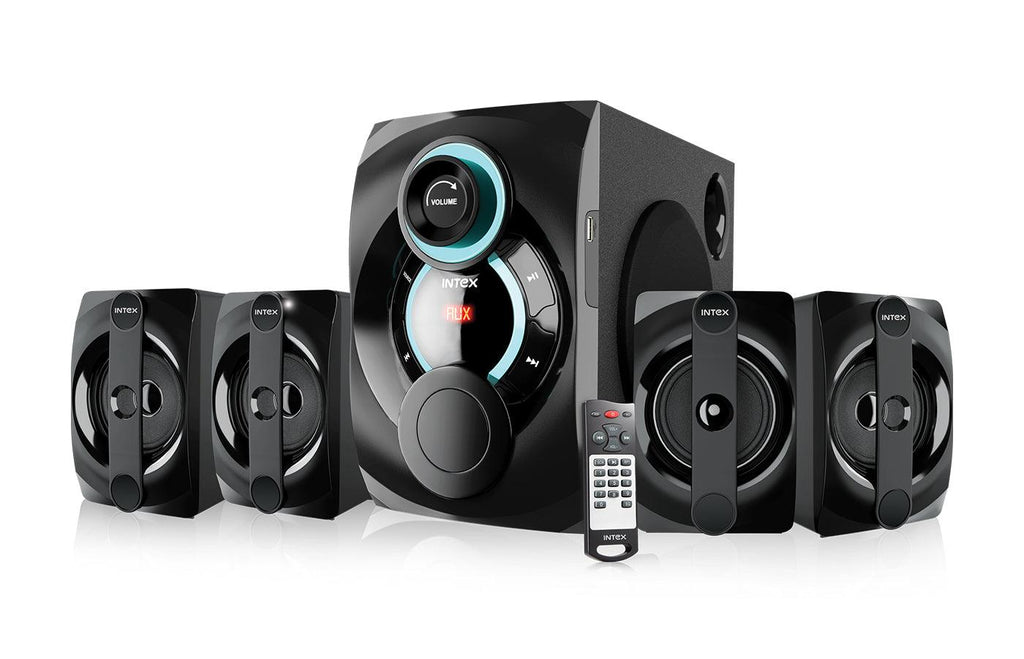 Do you want a music system that falls in the category of best multimedia 4.1 speakers with several intelligent features? If yes, then you have landed at the right place. Intex Star 4.1 speakers are just what you want. The speakers come enhanced with Bluetooth 5.1v which is one of the latest Bluetooth technologies and ensures a connectivity range of 10 meters. The range is further hyped with other features like Karaoke mode wherein you can record your musical sessions just whenever you are jamming. Star comes with an IR remote which allows for seamless audio controls. The playability ranges from AUX, and Bluetooth to USB. The speakers have USB support up to 32 GB. You can also control the volume and bass via a dedicated analog knob. To add to these superb features is a dedicated LED display that showcases audio modes. A 78W multimedia speaker set is all you need to set the tone for any party you are hosting. The lights blink as the music traverses throughout the music sessions along with an immersive listening experience.
Specifications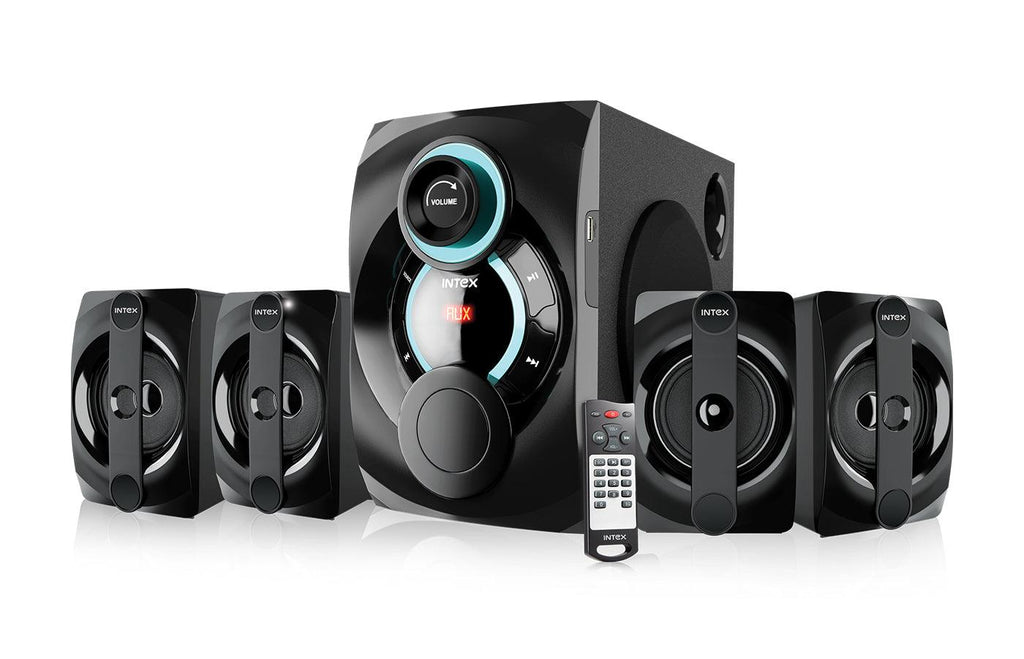 78W(300W + 12W x 4) Power Output
Driver Size Main Unit : 13.33 cm (5.25")
Satellite : 7.62 cm (3") x 4
Bluetooth Connectivity V5.1 With 10m Range
Record your Musical Sessions
Control You Music with Fully Functional IR Remote
Multi Playability of Aux, USB and Bluetooth
USB Support of 32 GB
Analogue Control of Volume & Bass
Rejoice the Akashvani Days with Inbuilt FM on the Go
Informative LED Display
Immersive Glowing Lights with Music
12 months service warranty
REVIEWS

FAQs
1. What is the total sound output for the Star FMUB?
The total sound output for the Star FMUB is 78W.
2. Does the Star FMUB have Bluetooth connectivity?
The Star FMUB has v5.1 BT connectivity with a 10m range.
3. Which connectivity modes does Star FMUB support?
The Star FMUB supports USB, BT, and AUX modes of connectivity. It has an in-built FM radio and the ability to record your music sessions.