Overview
Specifications
REVIEWS
Overview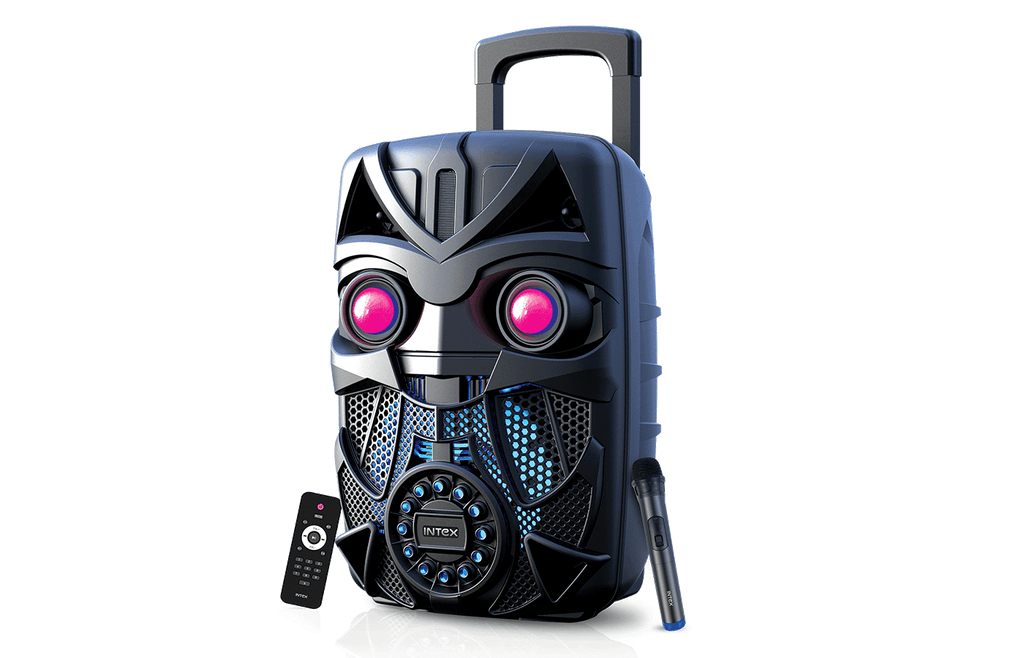 Multi-colour LED lights
Multi Connectivity with BT/ USB/ TF/ FM/ Aux
In-built FM
IR Remote Control
Wireless Mic for your Karaoke Sessions
USB Connectivity supporting 32GB
Specifications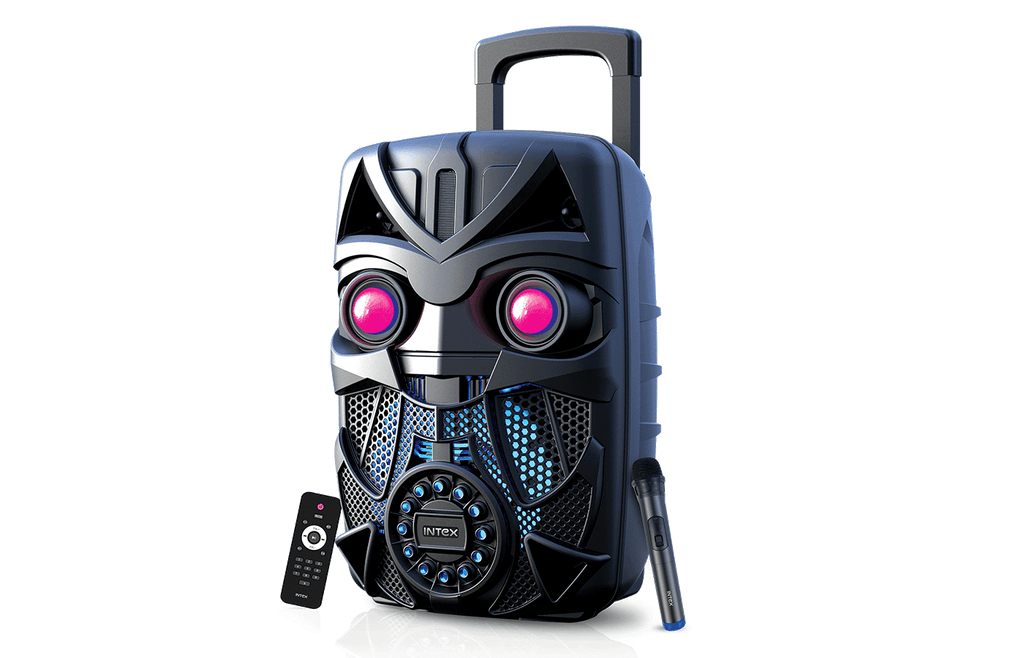 Massive 4000 PMPO
Thumping Bass with 8" Deep Drivers
300% Faster Instant Connection
TWS Connectivity
Optimus Prime Design
40W Power Input
Bluetooth v5.0
Big Battery that gives up to 4hrs playback time
Multi-colour LED lights
Multi Connectivity with BT/ USB/ TF/ FM/ Aux
In-built FM
IR Remote Control
Wireless Mic for your Karaoke Sessions
USB Connectivity supporting 32GB
REVIEWS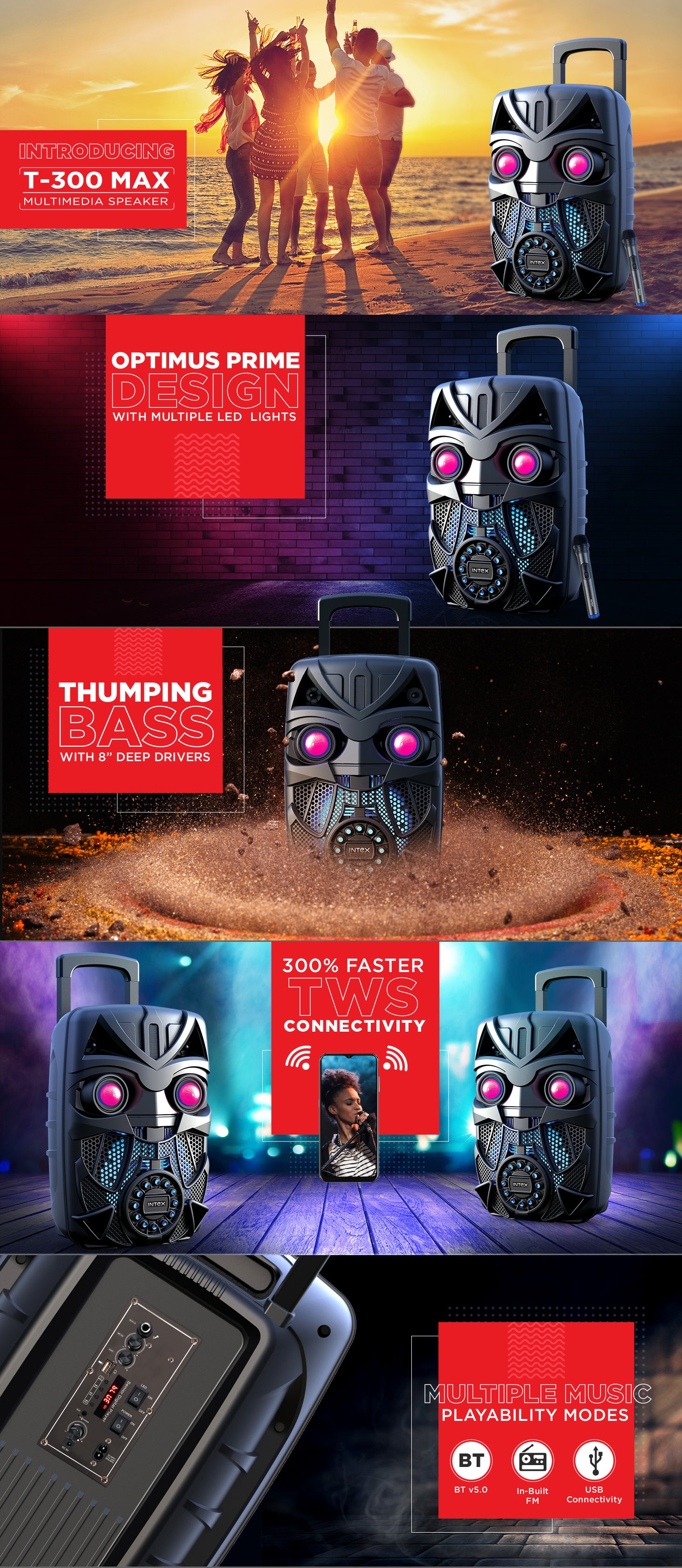 FAQs
1. What is the sound output for the Trolley Speaker T-300 Max?
The total power output for this trolley speaker is 40W.
2. Can I connect this trolley speaker using Bluetooth with my music device?
These trolley speakers come with in-built v5.0 BT connectivity that has a 10m range.
3. Does it come with a remote?
The Trolley Speaker T-300 Max comes with a fully functional IR remote.
4. Through what all modes can I play music on this trolley speaker?
This trolley speaker allows one to play music using your Aux cable, Bluetooth, USB support of 32 GB, and it even has an in-built FM radio.