Overview
Specifications
REVIEWS
Overview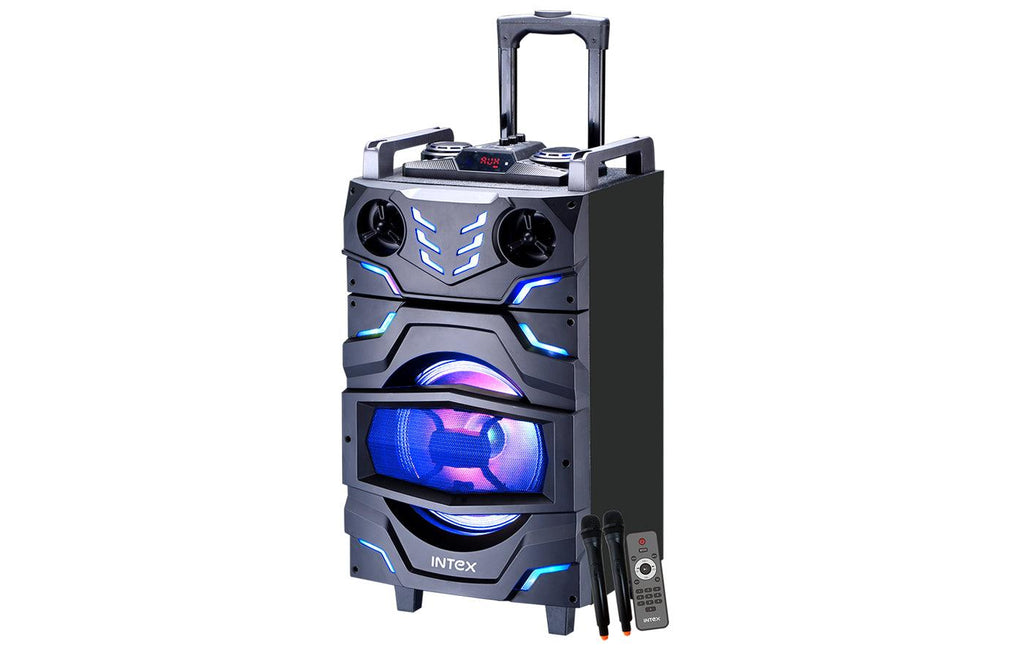 The 60W power output and the 12 mm overall driver size are all you need to give your home an amazing sound experience. It is equipped with v5.1 BT connectivity with 10m range and it also gives the option to control it easily with the IR Remote. It supports a USB of 32 GB and even comes with an in-built FM. It even has immersive glowing lights that give you complete discotheque feels! The display is also LED enabled and it comes with a warranty of 12 months. Hold impromptu karaoke sessions with your loved ones as it comes with 2 free cordless mics.
Specifications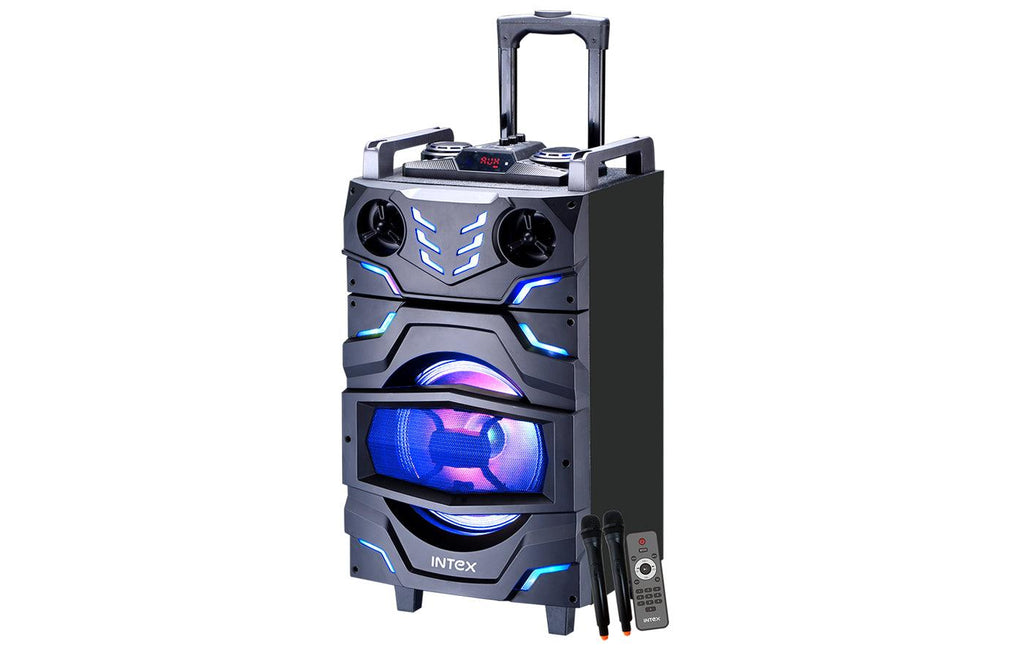 60W (30W+30W) Power Output
Driver Size Sub Woofer 30.0 cm (12") x1 & Tweeter: 5.8cm 2X1
Bluetooth Connectivity V5.1 With 10m Range
Record your Karaoke Sessions with loved ones with 2 Free Dual Cordless Mics
Control Your Music with Fully Functional IR Remote
Multi Playability of Aux, USB and Bluetooth
USB Support of 32 GB
Analogue Control of Volume, Bass, Treble, MIC Volume, Echo knob,
Rejoice the Akashvani Days with Inbuilt FM on the Go
Informative LED Display
Immersive Glowing Lights with Music
12 Months Service Warranty
REVIEWS
FAQs
1. What is the total sound output for the T-300 TUFB?
The total sound output for the T-300 TUFB is 60W.
2. Does the T-300 TUFB have Bluetooth connectivity?
The T-300 TUFB has v5.1 BT connectivity with 10m range.
3. Which connectivity modes does T-300 TUFB support?
The T-300 TUFB supports USB, BT, and AUX modes of connectivity. It has an in-built FM radio and the ability to record your music sessions.