Overview
Specifications
REVIEWS
Overview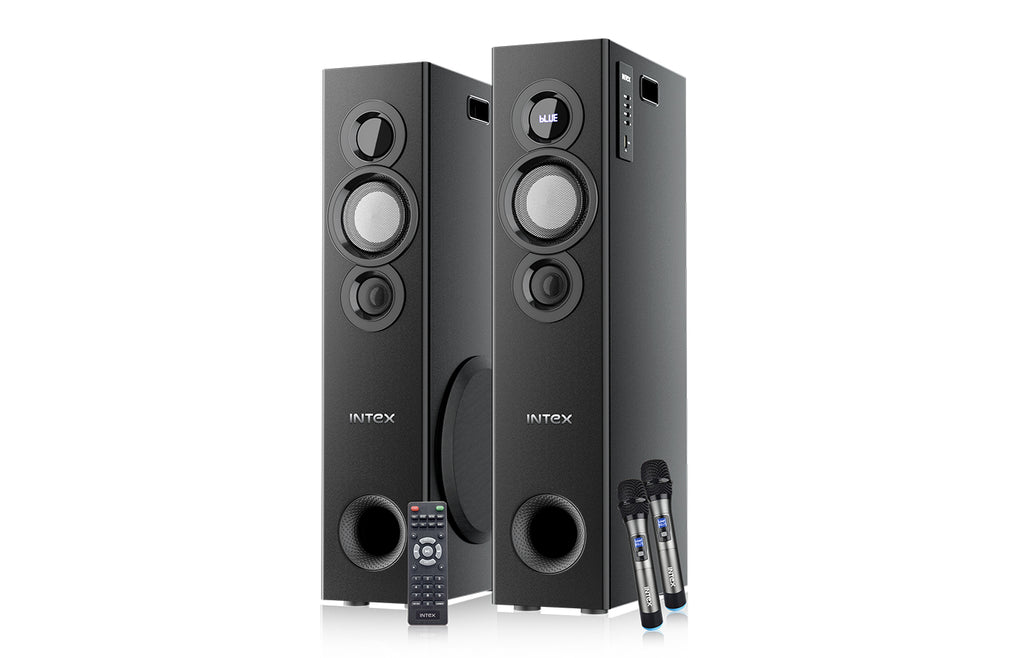 Beats from Intex TW11804 Tower Speaker are engineered to perfection, so they'll have you grooving all night long. Aesthetically compact design, the speaker is powerful and boasts amazing sound quality. It features 130W power output and bass rich audio system, improved acoustics thanks to the wooden frame, two cordless mics, and IR remote control with full functionality; this will be your go-to device for any musical gathering!
Specifications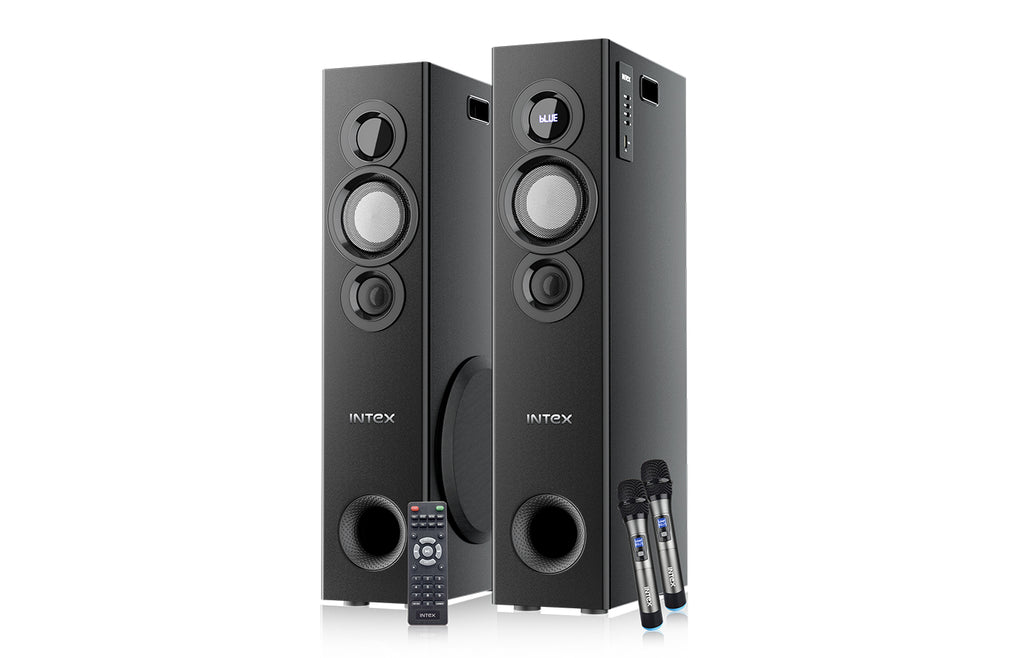 130W Power Output
Striking LED Display
Wooden Cabinet for Enhanced Acoustics
2 Wireless Mics
BT v5.2 with 10m Range
Multiple Connectivity - FM/BT/USB/AUX/MIC
13000W PMPO
Get ready to sing with Karaoke Feature
REVIEWS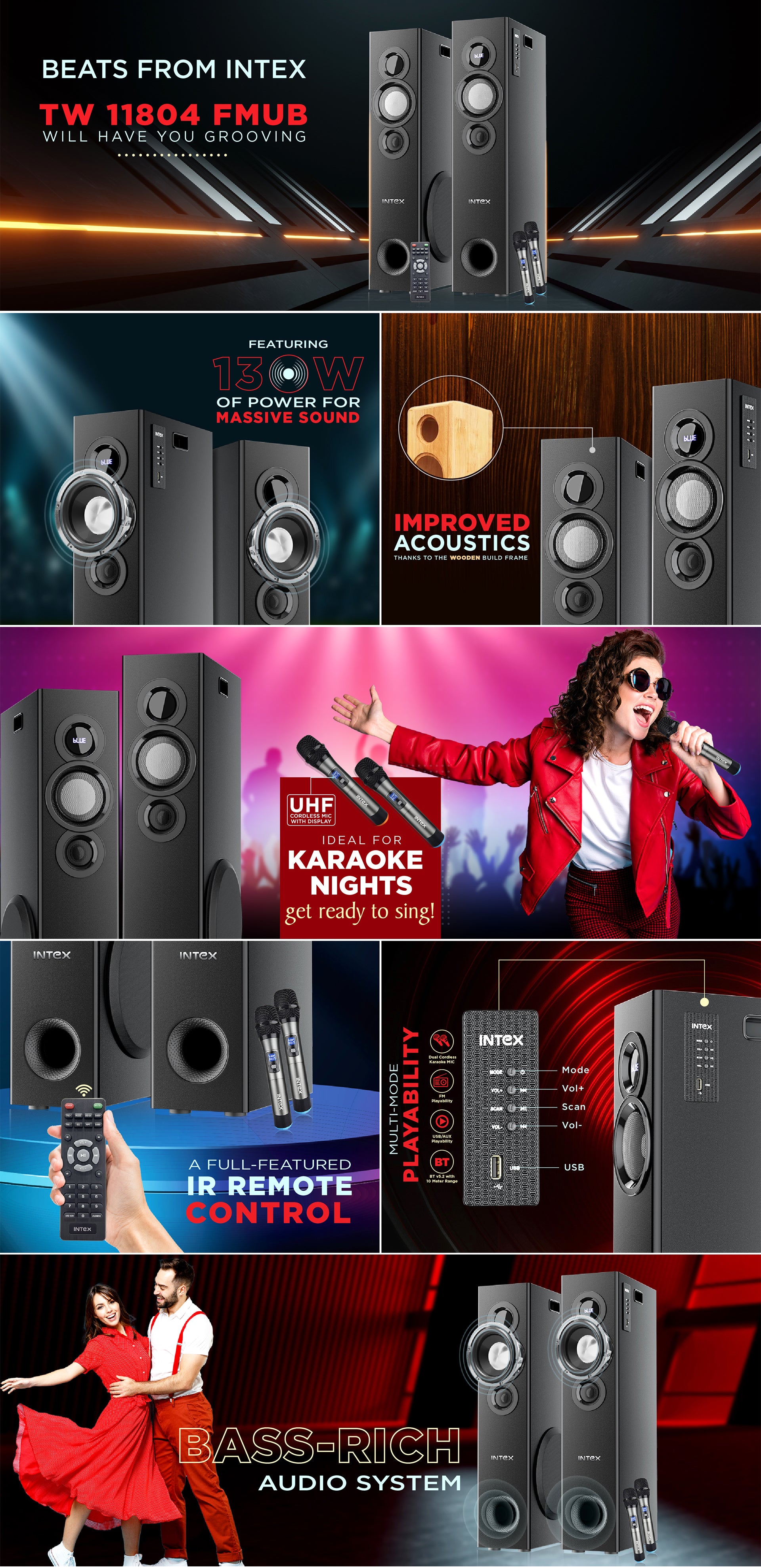 FAQs
What is the range of Cordless Mic?
Intex TW11804 Tower Speaker allows you to play music via Bluetooth, AUX Cable, USB Memory of 32 GB, and even FM Radio.
Does it come with a remote?
Intex TW11804 Tower Speaker comes with a fully functional IR remote.
What modes are supported by the tower speaker?
The Intex TW11804 Tower Speaker cordless mic range is 7 to 10 meters.