Overview
Specifications
REVIEWS
Overview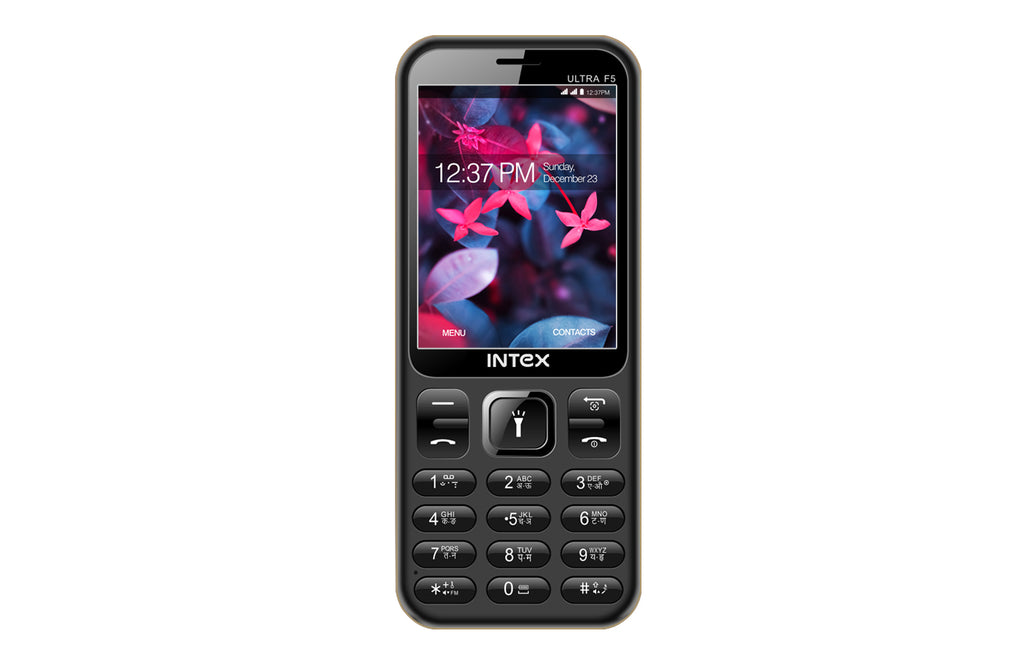 Sporting a 2.8" screen with a massive battery of 2200 mAH, this feature phone is all you need to make your life stress-free. It can store up to 2000 contacts, has an auto call recorder function and a voice dialer. It supports reading in up to 22 Indian languages and writing in 12 languages. Wireless FM, VGA Camera with 8X zoom, dual box speakers, and mobile tracker are some amazing features of this phone which has a standby of 586 hours.
Specifications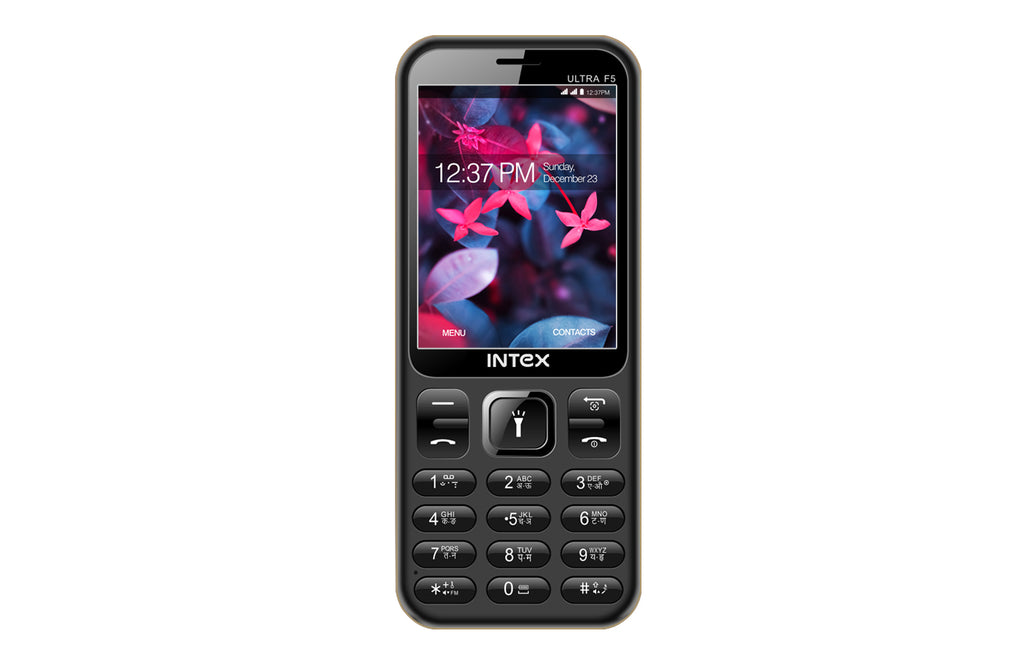 2.8"Big Screen
Massive Battery of 2200mAh
Wireless FM with Scheduled Recording
2000 Phonebook Memory
"Multi Language Support: English, Hindi, Marathi, Gujarati & Punjabi. Read 22 & Write 12 Languages"
VGA Camera with 8X Zoom
Dual Box Speakers
Auto Call Recorder
Voice Dialer
Mobile Tracker
586 Hrs*Standby (in Hrs)
Comprehensive ONE YEAR Service Warranty
FAQs
1. What is the battery size for the Ultra F5 feature phone?
The Ultra F5 feature phone has a massive battery of 2200mAh.
2. How many languages does it support?
The Ultra F5 feature phone allows you to read 22 Indian languages and write in 12 Indian languages including Hindi, Marathi, Gujarati, and Punjabi.
3. How many contacts can I store in the device?
The phonebook has a memory of 2000 contacts.
4. What are the specifications of the camera?
The Ultra F5 has a VGA camera that allows up to 8X Zoom.