TWS Technology: The What's and Why's of it!
Posted by INTEX TECHNOLOGIES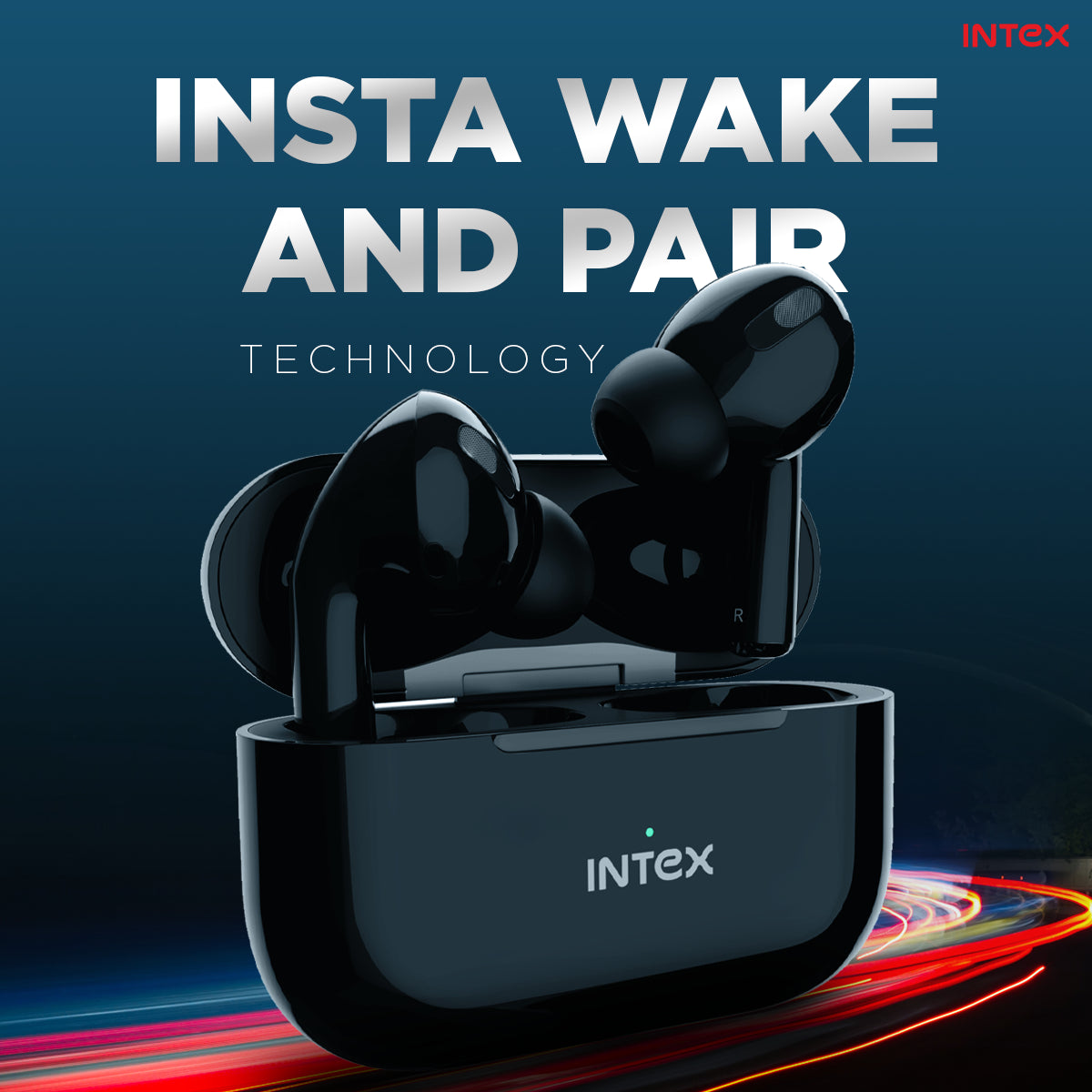 Let's face it! India is a nation that is obsessed with music... And, why not? We have music for every emotion, every festival, and every mood. You can see people listening to their kind of music on their radio sets, their televisions, and their smartphones, which can also mean that either it is blaring through the speakers at full volume or you are using some kind of music listening device.
I bet we all remember the first wired earphones we owned and used. After that came the wired headphones, which was then followed by the Bluetooth technology that allowed wireless headphones, neckbands, and ear buds to be a part of every person's life. TWS, or True Wireless Stereo came into existence when Bluetooth technology gained popularity.
Apple was the first top earbuds company that popularised the TWS. People adapted to this technology as soon as it was launched because it gave people freedom from the one thing that they were tired of – pesky, tangling wires. In fact, this was the main and the most important advantage of this technology. It also allowed people to roam around freely, without any obstructions. They could interact with their environment and there was a major reduction in the risk of damage to their headset.
So, what exactly is this TWS technology that most top ear buds' companies employ... Let's see below
The term TWS or True Wireless Stereo refers to a technology that allows you to pair two audio devices via Bluetooth, meaning that you can transmit the L channel (left) and the channel R (right) separately. You can certainly imagine the advantage of such technology applied to earphones. Isn't this just magic? Well, the TWS surely owes this to the modern technology, i.e., Bluetooth.
Each top ear buds' pair has a master earbud that becomes your primary connection to your phone and the other earbud is the secondary connection. So, when you pick up your primary earbud and pair it, the secondary earbud gets the music or any other audio via a secondary connection. You can imagine this as a set of invisible wires between your phone and your earbuds. Some top ear buds' have dual master earbuds so it doesn't matter which one you pick up first as both of them will work fine.
What are the advantages of using TWS Bluetooth Headphones?
But, should one even switch to TWS? Well, here are some points that will convince you to do so:
When you invest in TWS technology, you get the power of total freedom of movement. You are free from pesky wires and the need to constantly untangle them when you wish to use them.
You also get the freedom to give one earbud to another friend and then roam about freely. You can share music, podcasts, and even conversations easily without having to walk closely with one another. You can wear this kind of earbud anytime, anywhere.
When you invest in some top ear buds, you get the assurance of top quality. You are free from the risk of damage to wires or the connections jacks on your audio devices. When you use wired earphones, you always run the risk of wires getting broken or damaged, or the non-working of one earbud.
Does it have any disadvantages too?
But, like all good things have their disadvantages, TWS are not free of them too. These TWS are not for everyone, so make sure that you have a fair idea of the disadvantages of TWS too before you go out and buy a pair for yourself:
Most top earbuds are not 100% suitable for your business meetings and official calls. These are not equipped with active noise cancellation and so, these will not be suited for that purpose. While it is an added bonus to have these features in TWS Bluetooth headphones, they are not the biggest benefit nor the sole purpose of top ear buds.
Since TWS is a relatively new technology, these are more expensive than normal wired earphones or even standard Bluetooth headphones.
Conclusion
Well, it can be concluded safely that TWS are here to stay. Being fully informed will help you make a wise decision about whether to invest or not in the TWS technology. This article should be your go-to guide in making an informed decision and selecting the piece that is most suited to your needs. You can explore the entire range of TWS from Intex here: https://www.intex.in/collections/mobile-accessories  which is sure to satisfy your audio device needs.
Collection 2019
Sale 70% Off
Title for image