Why Intex 4K UHD LED TV is the best for watching your favourite sports?
Posted by INTEX TECHNOLOGIES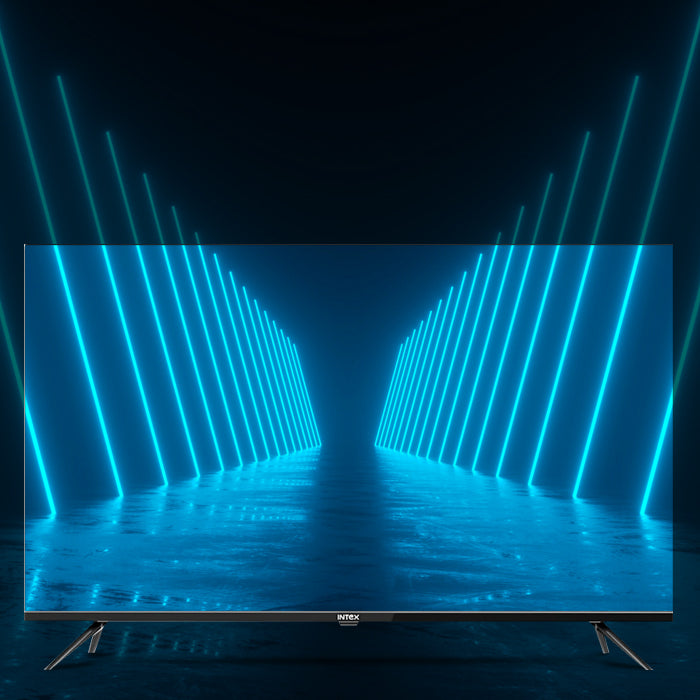 Sports lovers are aware of how crucial it is to enjoy their favourite games while watching them. The action in the game is exciting, but so is the way it is presented on the screen. The HD 4K LED TV comes into play here. The ideal addition to any sports fan's watching experience is a 4K UHD Smart LED TV.
 A 4K UHD offers unrivalled visual quality. The ultra-high resolution image gives you the impression that you are in the centre of the action. The overall image is really gorgeous with vibrant colours and clear, crisp graphics. Sports are a good example of this since every motion and small detail counts. You want to be able to see every tackle, jump, and goal as clearly as you can.
Catching your favourite games live is now simpler than ever thanks to the advancement of streaming technology and the webOS in-built into Intex HD 4K LED TV that gives you the best streaming lines at your fingertips. You may quickly connect to streaming services like Netflix, Amazon Prime, Jio, or Hotstar and use the best-quality sports programming available.  
Another benefit is a 4K UHD LED TV's capacity to upscale material. The TV can nevertheless upscale footage to nearly 4K quality even if it wasn't originally shot in that resolution. This implies that even outdated video games can appear more impressively on a 4K UHD TV than on an HD TV. Eventually, updating to a 4K is becoming more important as 4K UHD content gains popularity.  
Features of Intex 4k UHD LED TV  
A 4K UHD LED has several features and advantages that make it perfect for sports fans. For starters, it has a remarkable resolution, which corresponds to a pixel density that is four times higher than that of conventional Full HD screens. Especially it's Intex, so it gives you a crystal-clear screen and a better experience than the other brands. Their visuals are now clearer, more detailed, and more realistic than ever before as a result.  
The Ultra HD LED also has High Dynamic Range (HDR) technology, which improves the image's colour and contrast. You can view a wider variety of colours and tones thanks to HDR, which makes watching more immersive and lifelike. This is especially advantageous for sports broadcasts since it enables you to view the game with all the subtleties and nuances of the action as it was intended to be seen.  
The processor also includes cutting-edge picture processing capabilities that further improve the viewing experience. With 1.07 Billion colours it gives an experience like no other, if you are a true sports lover you will love the in-ground experience from your home.  
And finally, a 4K UHD LED TV is frequently a Smart TV, giving it access to a variety of streaming services and built-in Wi-Fi. This makes it possible for you to watch sports broadcasts from a variety of sources, such as live TV, streaming services, and online content providers. This function is becoming more and more crucial for sports fans who want to watch their favourite games from anywhere.  
In conclusion, for sports enthusiasts who seek the best viewing experience, the Intex Smart TV is a perfect choice. It provides excellent picture quality and clarity for sports broadcasts because of its high resolution, HDR technology, quick refresh rate, and powerful image processing features. Also, you can effortlessly access a variety of streaming services and content providers with its Smart TV feature to watch all the games you like.
Collection 2019
Sale 70% Off
Title for image