How to choose the right smart LED TV based on resolution
Posted by INTEX TECHNOLOGIES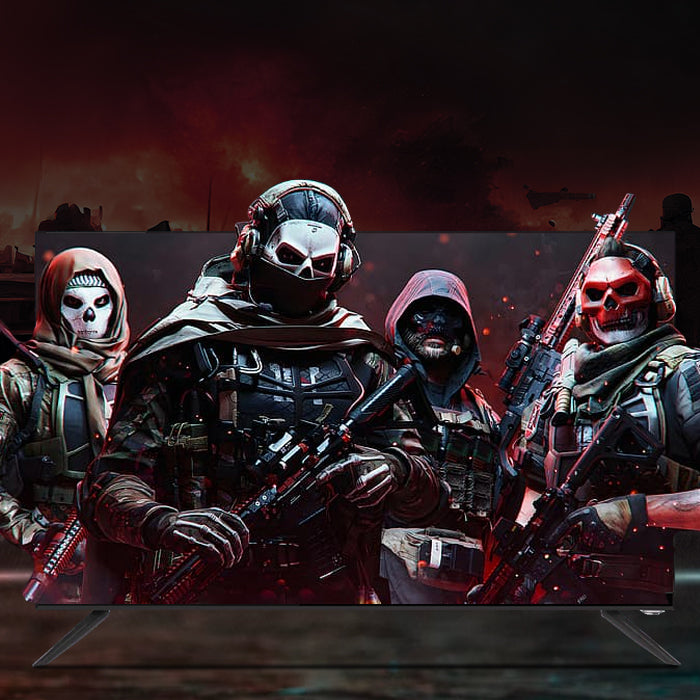 For those looking to improve their home entertainment, smart LED Televisions are a great option. Smart LED TVs have gained popularity as a result of their ability to access the internet, a variety of apps, and streaming services. Yet, picking the right smart LED TV can be difficult given the abundance of options on the market, particularly when it comes to picture quality.
One of the most crucial things to take into account when picking a smart LED TV is resolution. The image's clarity and detail on the screen depend on the picture quality. Three different variants are available: 720p, 1080p, and 4K.
720p: The lowest resolution that is currently offered in smart LED Televisions is 720p. It offers less clarity and detail than higher picture quality but is more affordable. 720p, might be a good choice if you have a limited budget or are buying a TV for a tiny space.
1080p: For many customers, 1080p resolution is a popular option. Compared to 720p, it offers a picture that is clearer and more detailed, and it is frequently inexpensive. 1080p variant of the picture can be the best option if you want to strike a fair mix between quality and cost.
4K: The greatest resolution currently offered by smart LED Televisions is 4K. It provides the most realistic and detailed image, resulting in an engaging watching experience. It does, however, also cost more money. 4K quality can be the greatest choice if you have a higher budget and want the best viewing experience possible.
Budget, TV size, and intended use should all be considered when selecting the right smart LED TV based on resolution. 720p or 1080p picture quality may be suitable if you are buying a TV for a small space or for sporadic use. Yet, 4K picture quality can be worthwhile if you want to use the TV for gaming or movie viewing. 
It's crucial to take into account other elements in addition to resolution, such as screen size, refresh rate, and smart TV capabilities. Before deciding on a certain model, make sure to conduct thorough research and compare several options.
Intex is a company that provides a variety of smart Televisions with exceptional features and attributes. These TVs are available in a range of sizes, from 32 to 55 inches, making them suited for a number of rooms and configurations and be the right Smart LED TV for your choice. The smart Televisions include a full HD or 4K Ultra HD display, which gives sharp and clear image quality, enhancing your viewing experience.
Intex smart TVs also provide a variety of connectivity options, including HDMI, USB, Wi-Fi, and Bluetooth, letting you connect to other devices such as game consoles, laptops, and smartphones. Furthermore, most smart Televisions include built-in apps such as Netflix, Amazon Prime, and YouTube, making it simple to view your favourite shows.
In conclusion, selecting the best smart LED TV based on picture quality is a choice that must be carefully thought through. You can choose what best suits your demands by considering your budget, the size of the TV, and its intended use. Make sure to do your research and select a TV that delivers the finest viewing experience within your budget, whether you opt for 720p, 1080p, or 4K.
Collection 2019
Sale 70% Off
Title for image