Wireless Headphones and TWS – Usage, Differences, Safekeeping, and Basic Care Procedures
Posted by INTEX TECHNOLOGIES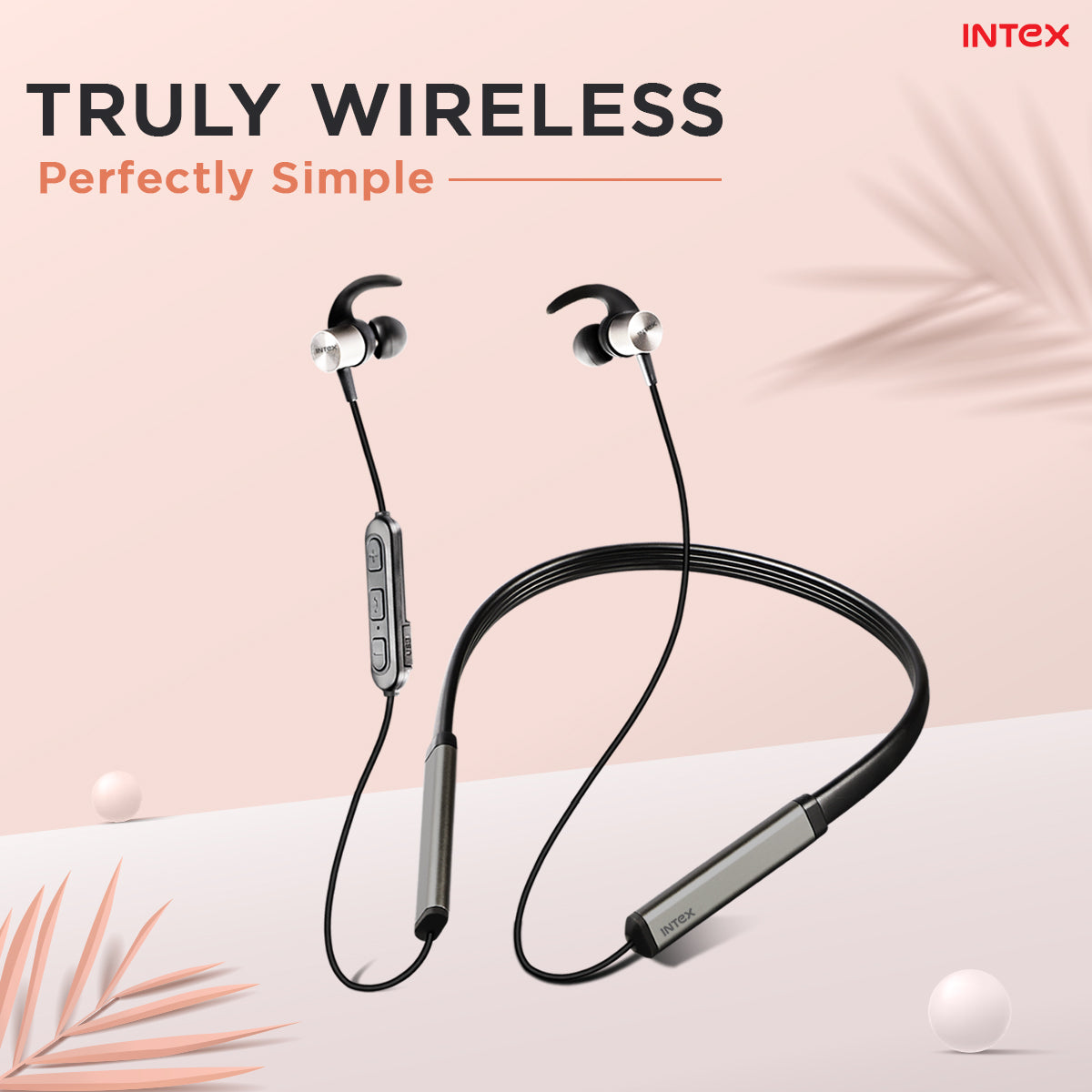 "Where words fail, music speaks." - Hans Christian Anderson
"Without music, life would be a mistake." - Friedrich Nietzsche
There are multiple ways through which one can listen to their favorite music and everyone has their specific choices for the same. While hardcore audiophiles would prefer listening on a particular device, other music lovers would have their choices. And, there are multiple choices for everyone, from wired earphones, wireless headphones, wired headphones, to neckbands or TWS headphones listening devices. 
Differences Between Wireless Headphones and TWS Headphones 
I am sure you must be wondering that if wireless headphones and TWS headphones use the same Bluetooth technology, then what is the difference between the two kinds of audio devices? Well, read on as we resolve this:  
Both wireless headphones, neckbands and TWS headphones use Bluetooth technology. But, in TWS there is no wire that connects the two buds together and each air stud can be used independently within a 10m range of the audio playing device. One major advantage of a TWS is that there is no limitation of a wire, so even if you pass a bud to your friend, you both do not need to stay close together or walk closely for the audio to play absolutely fine.  
A wireless headphone or neckband has a wire that connects both the ears together but that wire doesn't extend to be connected to the audio playing device. So, if you are in 10m range, you can easily listen to your music seamlessly. Usually, the wire will go either around your neck or over the head. A neckband or a wireless headphone can be your ideal accessory while you sweat it out in a gym or go for a run as there is no chance of losing them easily.
Charging Procedures 
To charge your TWS headphones, you can simply place them in their carry case and these will be easily charged. Just make sure to put the specific ear bud in its specified socket as that has the connection points defined and that will allow the TWS headphones to charge. You can charge your carrying case for the TWS by using the USB cable provided with the set or the latest technology also allows you to charge your carrying cases with a wireless charger by simply placing it on a base. 
Your wireless headphones or neckbands can be charged seamlessly by connecting the USB wire into the device and a supporting USB charger. Most neckbands and wireless headphones have a full charge time of 60 minutes and can then work seamlessly for at least 8 hours.  
However, always make it a point to not overcharge your TWS or wireless headphones so as to conserve the battery and to make sure it doesn't run out of charge very quickly. If you are not using your wireless headphones for a long time, make sure to charge them every 6 months and always make sure that your TWS headphones are fully charged before you store them. 
Usage Time 
So, when is the ideal time to use your wireless technology audio listening devices. Well, any time is the ideal time because these are truly versatile and can be put to use in various times when you sweat it out in the gym, go for a run, travelling, or when your office calls are happening. So, what are some ideal times to use your wireless audio products: 
While working out – Whether you go for runs, workout at home, or sweat it out in a gym, the wireless audio devices will be your ideal companion. All these wireless audio devices are IP rated which means that these can withstand some water and some amounts of sweat. However, make sure to stay safe when you run outside or go for long walks outside on the road from outside traffic.

 

While travelling – Whatever form of public transport you take, music is your true companion. So, whether you listen to a podcast, tune in to FM stations, or your favorite music playing app, your wireless audio products will make those long travel journeys interesting.

 

While focusing in office – In an office, the atmosphere around can sometimes be very disturbing and lead to distraction. So, your wireless audio devices will usually come in handy to focus on important work or even take those important calls and attend meetings.

 

During your work from home sessions – With the current pandemic wave and most of us working from home, these wireless audio devices are very useful as you can take your important calls while working around the house or even if you are still in bed your morning work calls can be sorted easily with these.

 

With talkative drivers or neighbors – We are sure we all have got those cab drivers who go on long talking sessions during the ride or when using a life in an apartment and you're stuck with your incorrigible neighbor who drives you crazy with their non-stop chatter. That's when your wireless audio devices come to use and save you from these unnecessary discussions!

 
Safekeeping Tips 
It is important to keep your wireless audio devices safely always so as to use them optimally and prolong their life. So, below are a few tips on how to do that:
Never Try to Repair it on your Own – Every audio device is carefully made and assembled by experts, so if anything falters, take it to an authorised service centre only and get it repaired rather than trying it on your own. If you do so, it can lead to your product not working entirely or you getting an electric shock. In most cases, it can also lead to your product losing its warranty.

 

Do Not Use your Device in Wet Conditions – Any electronic, when exposed to liquids can get damaged and not work after that. You should always make sure to not wear them in the shower, while going for a swim or any other place where it can be exposed to water. Some devices are IP rated which allows for them to be used in sessions where you are likely to sweat or if you get stuck in drizzle.

 

Extreme Temperatures Are a Strict NO – Never expose your wireless audio devices to any extreme temperatures, neither too hot nor too cold. If you stay in such areas, make sure to not keep your devices extremely close to the windows or outside for too long. A major reason is because the temperatures can cause permanent damage to the battery and reduce their playing time.

 

Do Not Use Your Device During a Thunderstorm – In weathers of extreme thunderstorm or lightning, no devices should be used, whether they be wireless or wired. If there is an electrical surge and your devices are plugged in, it can cause permanent damage.
Do keep these things in mind while using your devices and enjoy your music for longer durations. You can check out the entire range of audio devices on Intex here: https://www.intex.in/collections/mobile-accessories. 
Collection 2019
Sale 70% Off
Title for image