Overview
Specifications
REVIEWS
Overview
Beast 10000 160W 2.1 Ch Wireless Soundbar
Intex's latest addition, the Beast 10000 Sound Bar, promises to take your audio experience to the next level. With a whopping 16000W PMPO and 160W output, this sound bar delivers superior sound quality. Its 6.5" main unit driver and 2.5" satellite driver ensure that you can revel in the deep sounds of your favourite music like never before.
Get lost in the immersive sound of Intex
bright LED display, playability mode
Experience unmatched audio power
160W output, deep sound quality
Unleash the beastly sound quality
6.5" Inch dynamic drivers
Specifications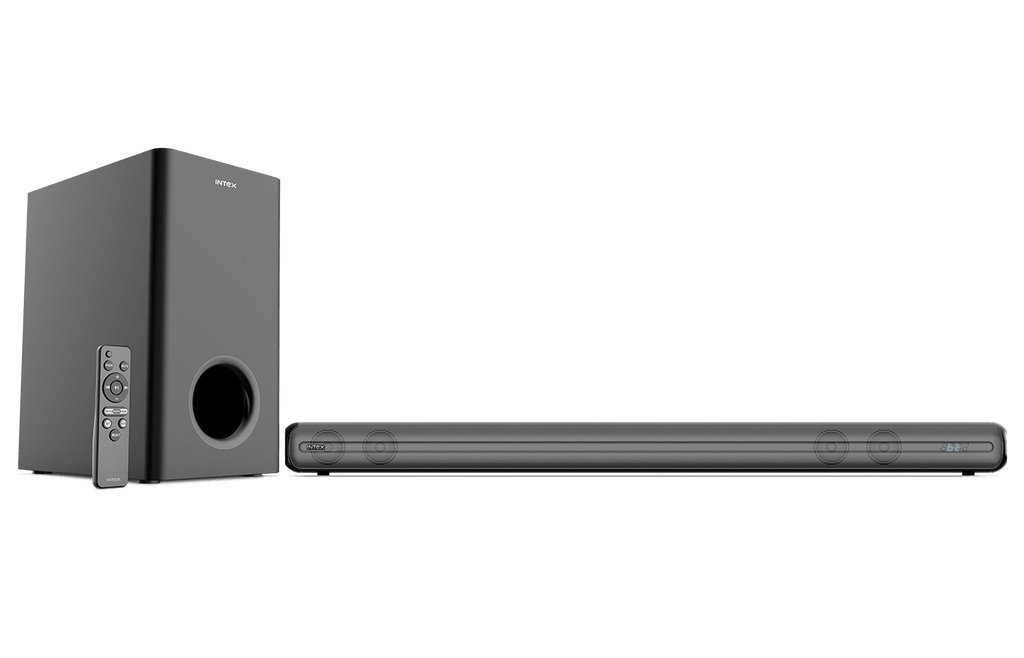 Beastly 16000W PMPO
160W Power Output
Driver Size Main Unit – 6"
Driver Size Satellite – 2.5"
Bluetooth Connectivity v5.1 with 10m Range
Control Your Music with a Fully Functional IR Remote
Multi Playability of Aux, USB, HDMI, 3.5mm Jack, and Bluetooth
USB Support of 32 GB
Informative LED Display
REVIEWS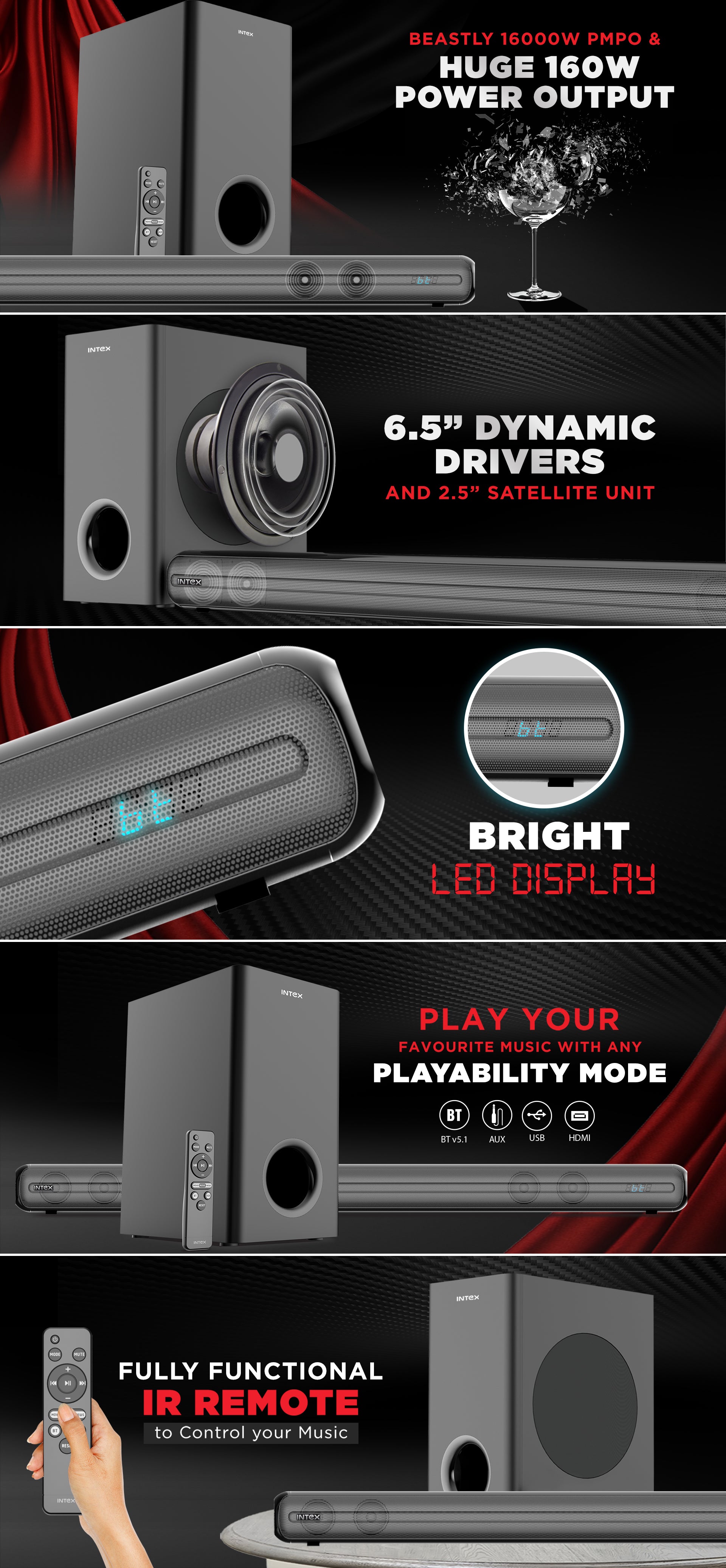 FAQs
1. What is the driver size for this soundbar?
The Beast 10000 soundbar comes with 6" + 2.5" dynamic drivers for a thumping bass
2. Does the soundbar Beast 10000 have Bluetooth connectivity?
The Beast 10000 has v5.0 BT connectivity with 10m range.
3. Which connectivity modes does Beast 10000 support?
The Beast 10000 supports USB, BT, TFT, and AUX modes of connectivity. It even has an in-built FM radio