Overview
Specifications
REVIEWS
Overview
This Beast 1003 Soundbar with 52mm dynamic driver size for a thumping bass and up to 3.5 hours of playback time is all you need for the perfect cinematic audio experience at home. The powerful 12W total output will give you unparalleled sound and the multi-mode connectivity through Aux, TFT, USB, and Wired Earphones gives you a host of options to choose from.
Specifications
12W Power Output
Mobile Holder Tray
RGB Dancing Lights
76mm Dynamic Driver Size for Sonic Bass
Upto 3.5 Hours of Playback
Seamless Bluetooth V5.0 Connectivity with 10m Range
In-Built Mic for Handsfree Calling Experience
IPX4 Water Resistant
TWS Connectivity
FM Radio In-Built
Multiple Inputs: AUX, TFT and USB
REVIEWS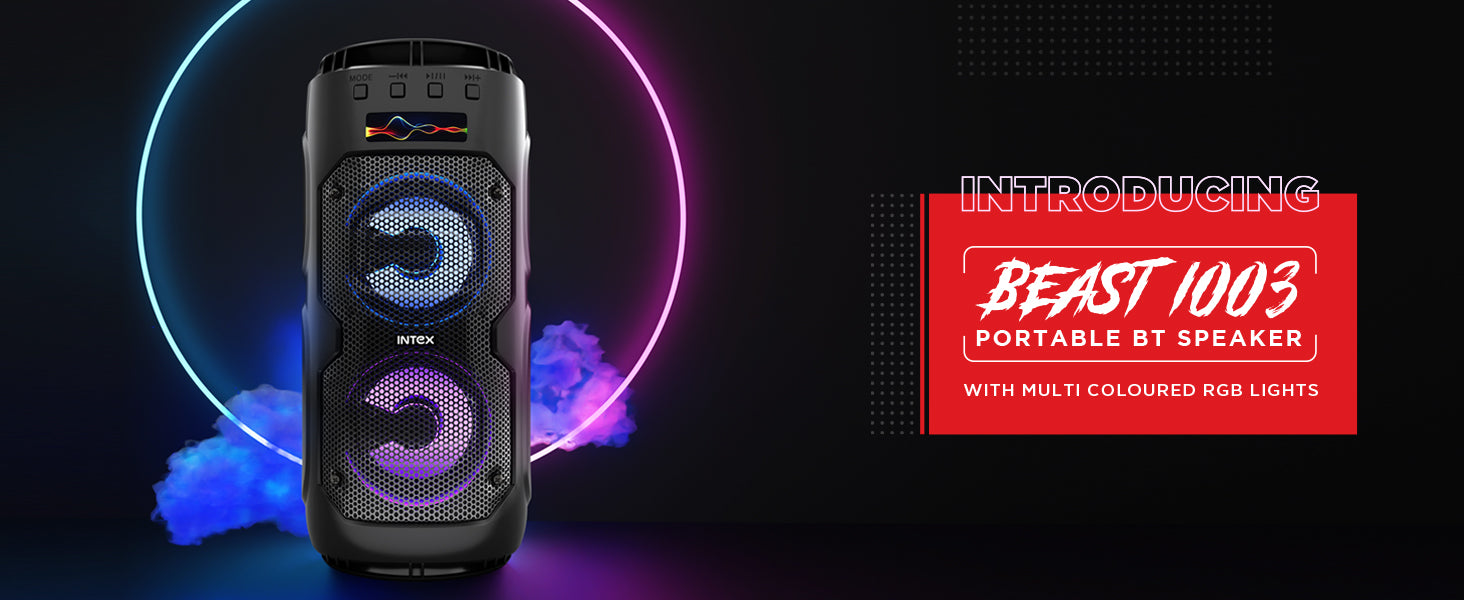 FAQs
1. What is the driver size for this speaker?
The Beast 1003 comes with 76mm dynamic drivers for a sonic bass.
2. For how much time does the speaker work on one charge?
This speaker gives a playback of up to 3.5 hours on one charge.
3. Which connectivity modes does Beast 1003 support?
The Beast 1003 supports USB, BT, TFT, and AUX modes of connectivity. It even has an in-built FM radio.
4. Is the Beast 1003 Speaker water-resistant?
The Beast 1003 has IPX4 water resistance.