Overview
Specifications
REVIEWS
Overview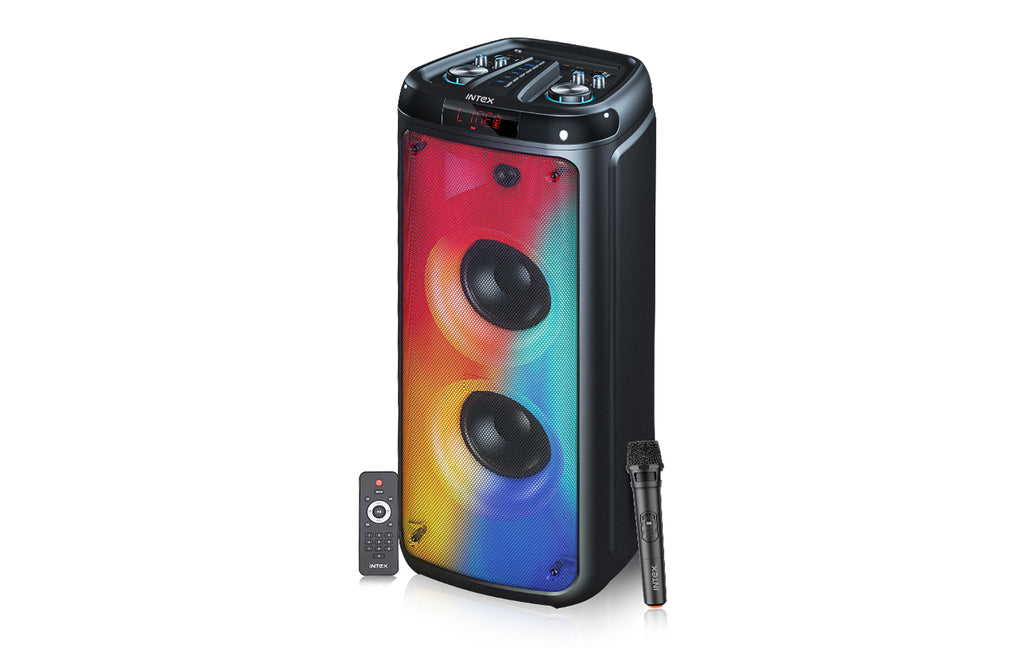 Take your party to the next level with Intex Boombox 5000 DJ party speaker. The speaker's RGB LEDs feature eight modes, adding color and ambience to any location. Just turn on the LED button, and you're ready to go. Listen to nonstop audio for up to 5 hours with the 5200mAh battery, so you never miss a beat. This DJ party speaker comes with a unique TWS function that connects two devices to create a more powerful sound and an easy-to-carry handle for carrying outdoors, integrating wireless connectivity and TF Card and AUX functionality.
Specifications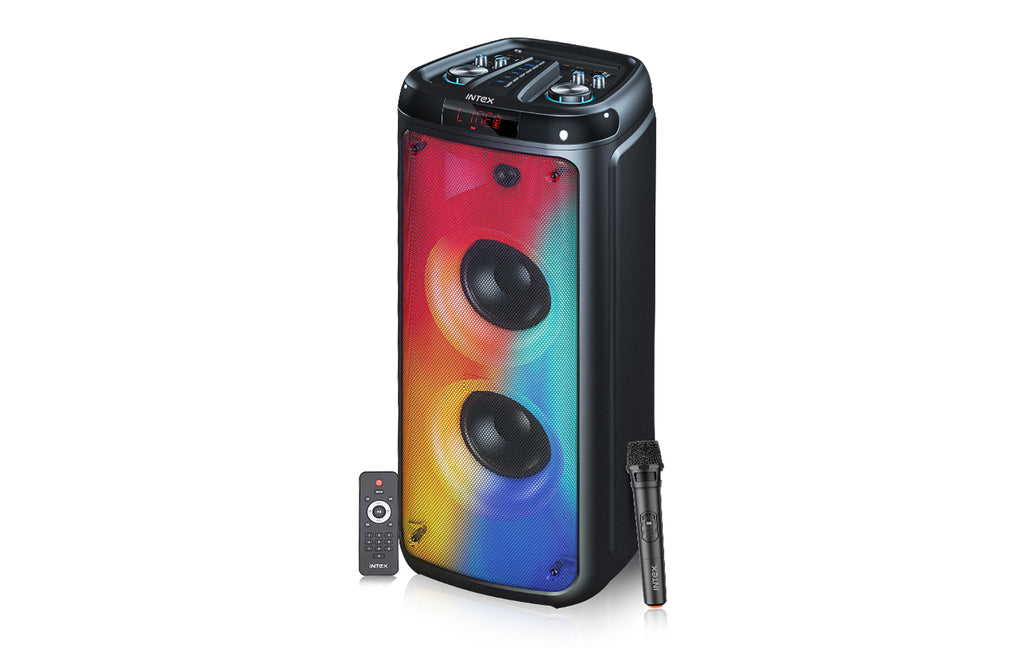 Up to 5 hours of Playtime
25W*2 Premium Party Sound Output
8 Mode RGB LEDs
TWS Function to Double Impact
Fully Functioned Remote Control
Wired & Wireless Mic for Karaoke
Multiple Connectivity Modes: TF/USB/BT/AUX
REVIEWS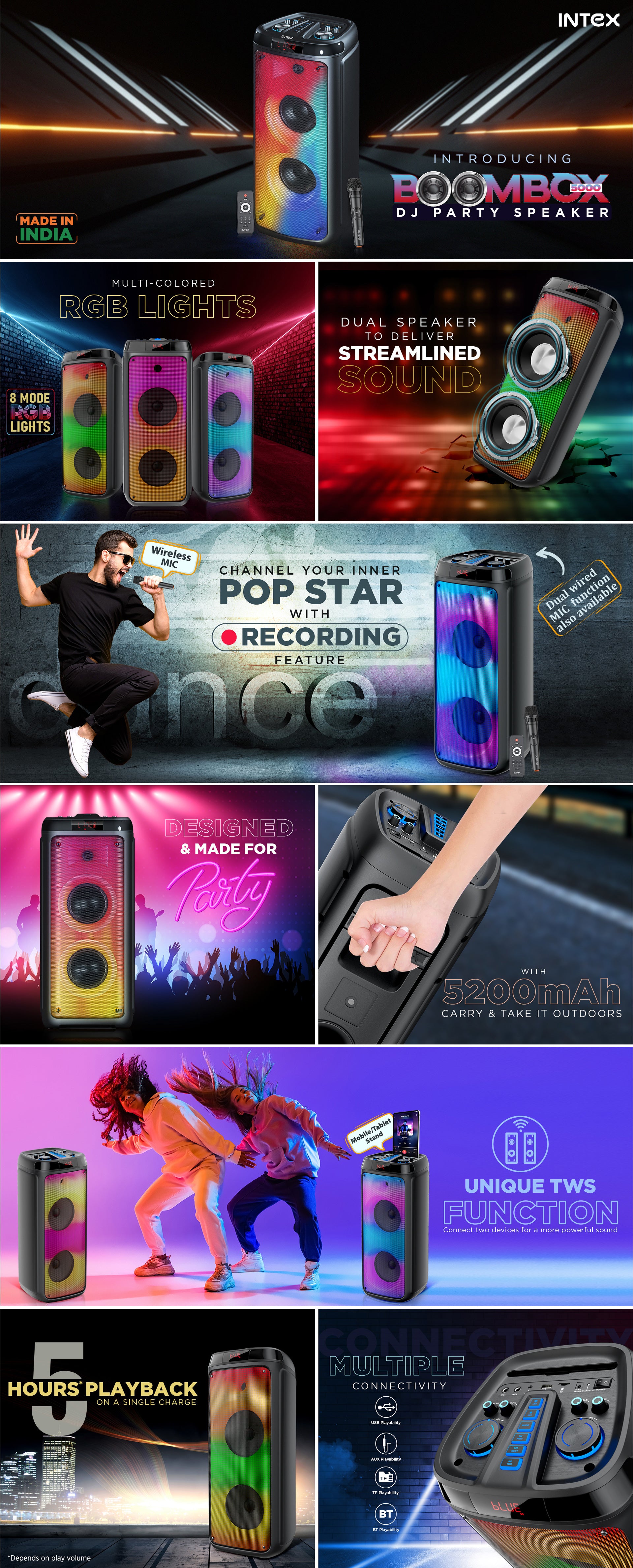 FAQs
What is TWS Connectivity Function?
The TWS feature lets you connect two Boombox 5000 speakers simultaneously to play music.
Are there any microphones included with the Boombox 5000?
Yes, Boombox 5000 comes with a wired and wireless mic in USB mode.
Does Boombox 5000 support AUX connectivity?
Yes, Boombox 5000 supports AUX and Bluetooth connectivity with multiple connection modes.