Overview
Specifications
REVIEWS
Overview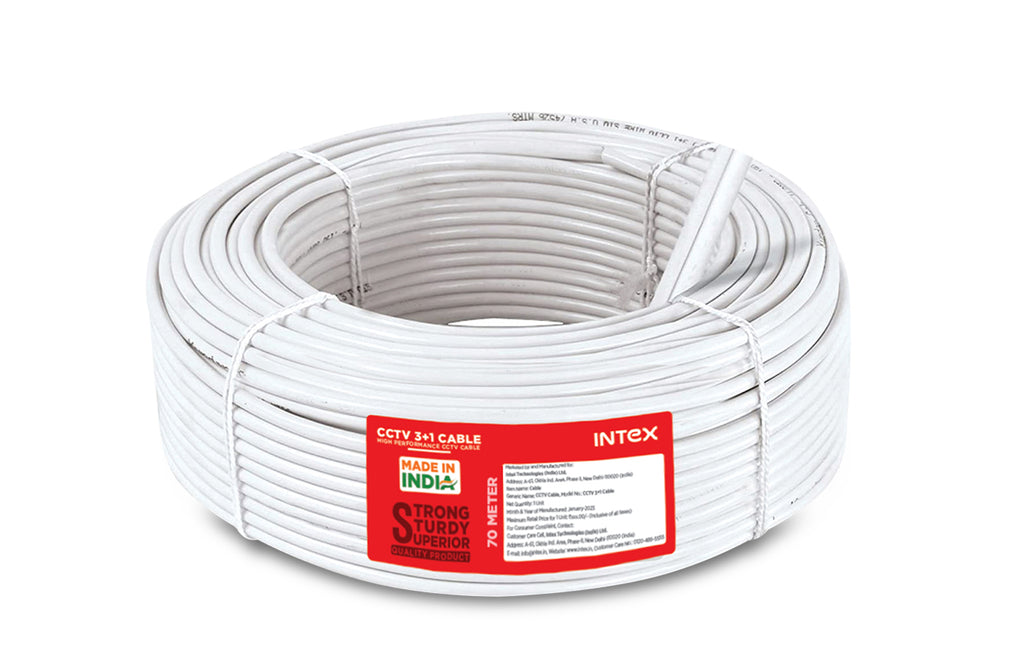 Solid Copper 3+1 CCTV Coaxial Cable is ideal for high-speed audio-video signals for all CCTV Camera DVRs. Features of this 3+1 CCTV Cable include tensile strength, excellent coating, well insulated, sufficient length, and negligible resistance. This copper cable transmits current videos and audio without any voltage or amplitude loss thanks to its pure copper materials. Suitable for residential and industrial CCTV installations, this 70 meter roll is available at a very reasonable and economical price.
Specifications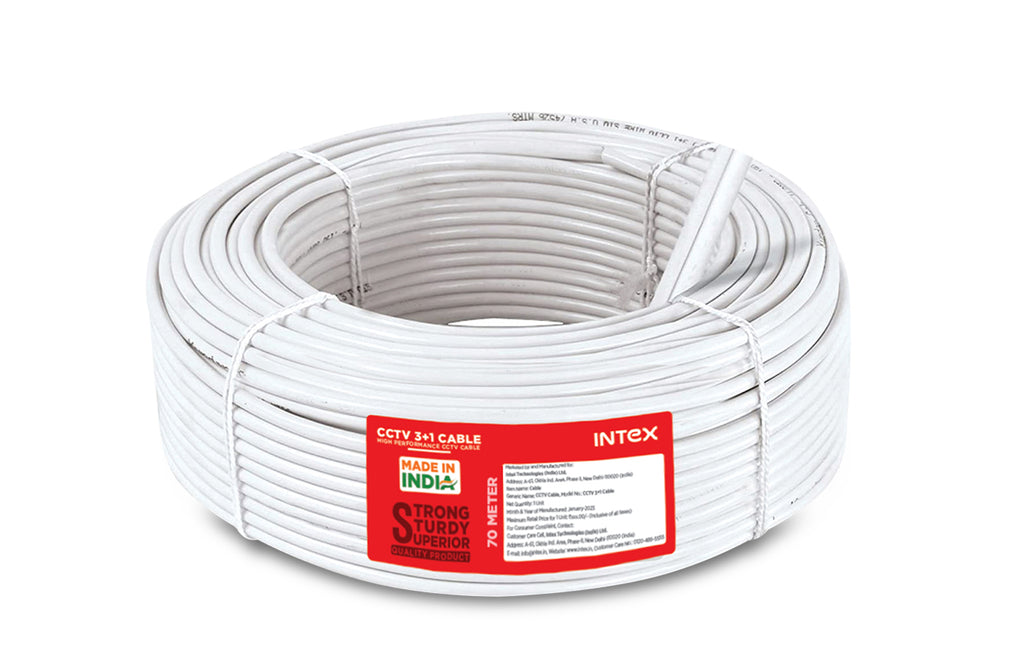 CCTV 3+1 Camera Wire
70 Meter Cable
Multi-Layer Design
Solid Copper Wire
Tough & Tensile
Withstand Temperatures up to -5 degrees
Superior Picture Quality
Sharp Picture
Flexible


FAQs
What is the length of the cable?
The CCTV 3+1 cable is 70 meters long.
Is this copper wire?
Yes, CCTV 3+1 cable is a copper wire.
Can it be used on outdoor cameras?
Yes, CCTV 3+1 cables can withstand temperatures as low as -5 degrees Celsius.