Overview
Specifications
REVIEWS
Overview
Power New Wireless Combo with Silent Operation Mouse. With this perfect wireless keyboard and mouse, you can take your work with you wherever you go. It's easy to set up with USB plug-and-play setup. The keyboard's sleek, user-friendly design and low-profile style allow accurate, quick, and comfortable keystrokes.
Specifications
2.4 GHz Wireless Nano USB Receiver
Ergonomic Design
Noiseless & Smooth Keystroke
Ultra-portable
Wireless Keyboard & Mouse Combo
Nano USB (plug & play)
UV Coated Keys
Spill Resistance
10m Wireless Range
Optical Tracking Technology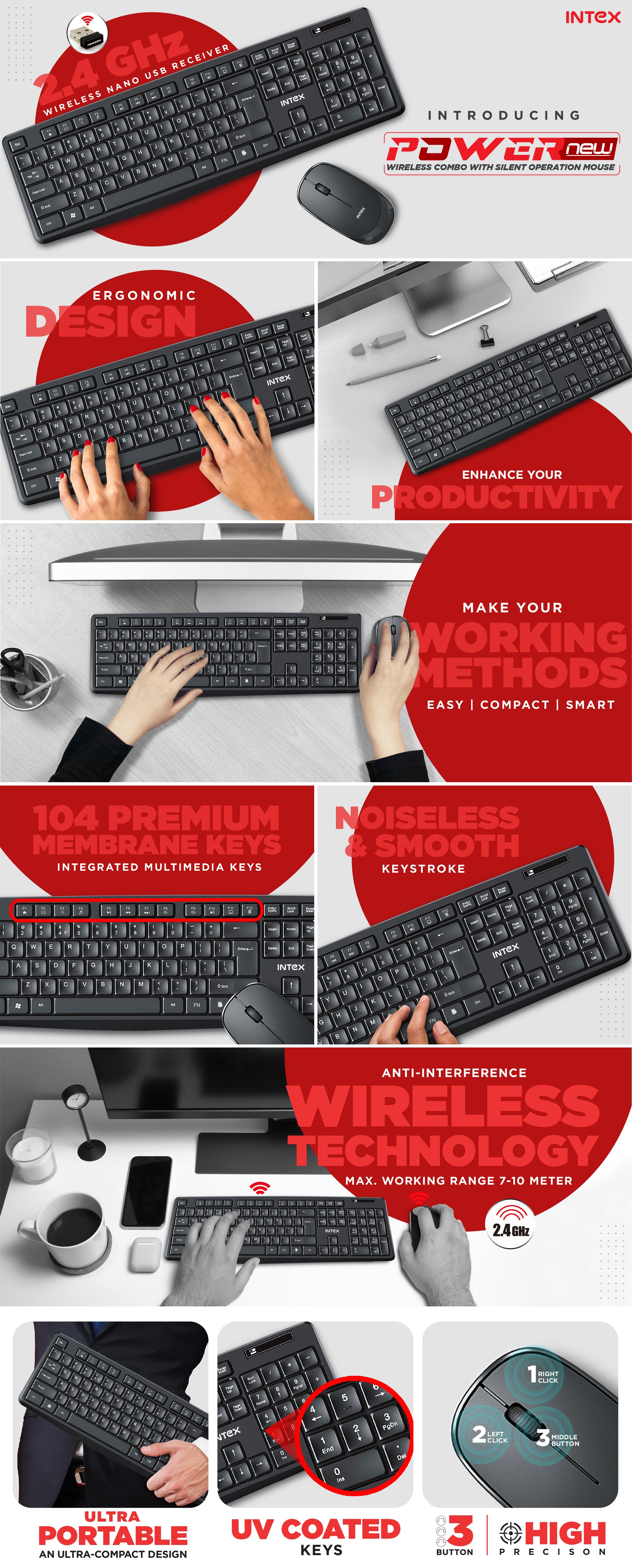 FAQs
What is the connectivity type?
The Power New combo of keyboard and mouse is wireless with a range of 10m.
Which devices is the Power New keyboard and mouse combo compatible with?
The Power New keyboard and mouse combo works fine with Windows 7, Windows 8, Windows XP, Windows 10, and Mac.
What are the special features?
The keyboard is spill resistant and the mouse has an extremely responsive cursor.