Overview
Specifications
REVIEWS
Overview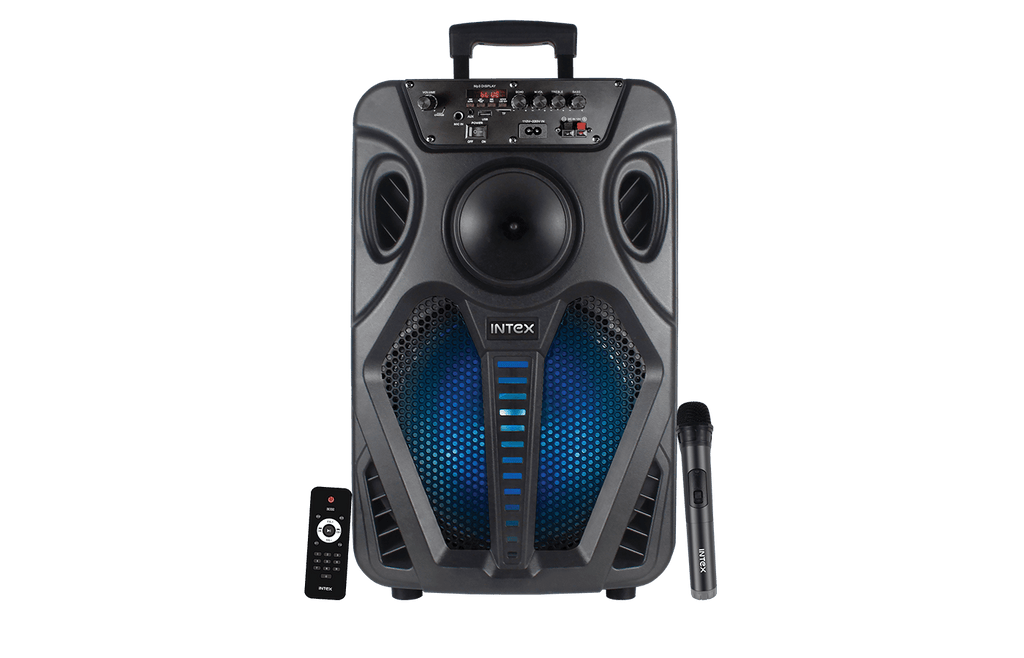 The new T-311 TUFB Trolley Speaker has a comfortable trolley handle for easy portability and wheels for easy access. With a 55W power output and a massive 5000W PMPO you will get amazing sound output. It has a thumping bass of 12" deep drivers and a 4000mAH battery capacity. With multiple playability modes, it will be your ideal partner for your outdoor parties.
Specifications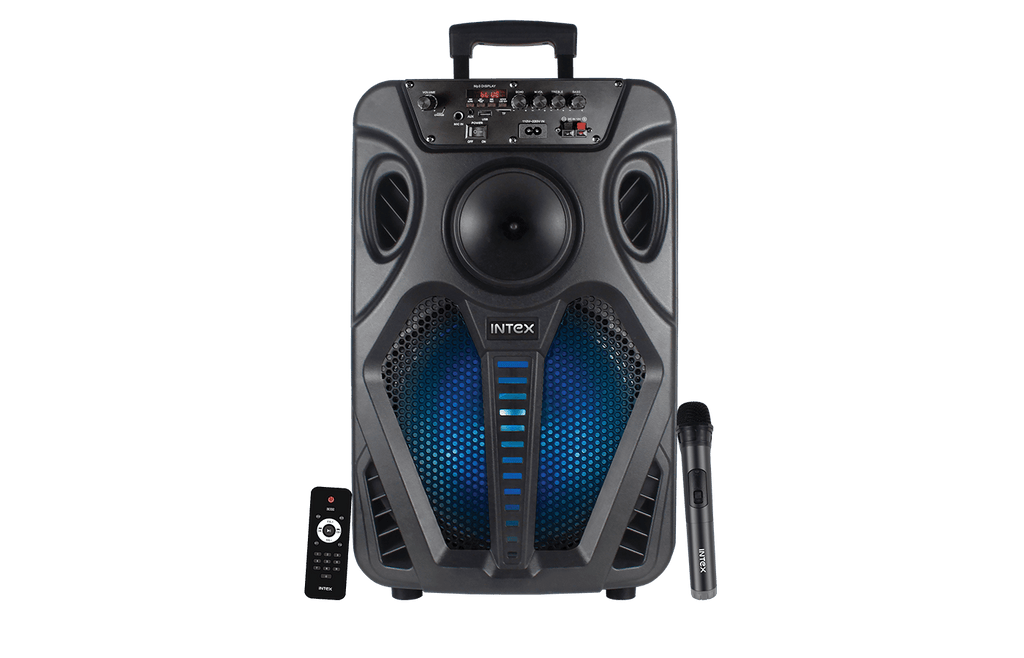 55W Power Output (Max)
Massive 5500W PMPO
Bluetooth v5.0
300% Faster Instant Connection
Thumping Bass with 12" Deep Drivers
3.5 Hrs Total Playback Time
Bigger 4000mAH Battery Capacity
In-Built FM
TWS Connectivity
IR Remote Control
Informative LED Display
Wireless Mic for your Karaoke Sessions
USB Connectivity supporting 32GB
Trolley Handle for Easy Portability
REVIEWS


FAQs
1. What is the sound output for the Trolley Speaker T-311 TUFB?
The total power output for this trolley speaker is 55W.
2. Can I connect this trolley speaker using Bluetooth with my music device?
These trolley speakers come with in-built v5.0 BT connectivity that has a 10m range.
3. Does it come with a remote?
The Trolley Speaker T-311 TUFB comes with a fully functional IR remote.
4. Through what all modes can I play music on this trolley speaker?
This trolley speaker allows one to play music using your Aux cable, Bluetooth, USB support of 32 GB, and it even has an in-built FM radio.